After two seasons of England wearing Admiral white shirts, with red and blue piping, a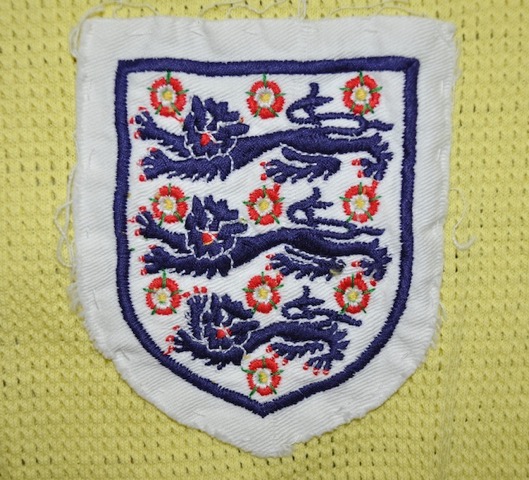 'flamboyance' that was not popular with the traditionalists, it was not until May 1976 that there was any cause to wear a change kit.
England headed for Los Angeles, New York and Philadelphia to take part in the American Bicentennial Tournament, alongside Brazil, Italy and the United States. A red change kit would eventually emerge in the following month, but when England faced the hosts, they switched to this lightweight, all-yellow kit that was strangely devoid of any of the trademark Admiral design features.
As the United States national team was not considered strong enough to compete against three former World Cup winners, their side, branded as 'Team America', was selected from the best players in the North American Soccer League which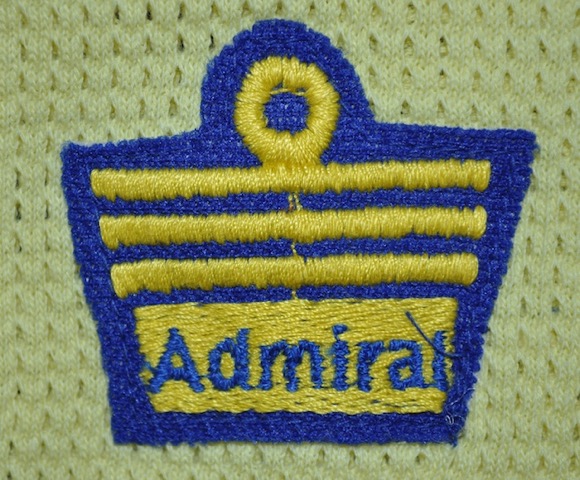 happened to include Pelé and was captained by Bobby Moore. Consequently, the game was not recognised as a full international. For the record, England won 3-1, with Kevin Keegan scoring twice.
The shirt pictured above was issued to Ray Kennedy, who was an unused substitute. It is displayed with permission from Simon Shakeshaft, curator of the National Football Shirt Collection at England Match Shirts, which is part of the Neville Evans Collection.