1898-99
18 February 1899, 13-2 vs. Ireland, Roker Park, Sunderland.
Jimmy Crabtree seems to have been the first to take and miss a penalty kick while playing for England, against James Lewis.
1900-01
30 March 1901, 2-2 vs. Scotland, The Crystal Palace, Sydenham Hill, London
Ernest Needham missed his penalty kick when Harry Rennie came off his line to make a save.
1901-02
3 March 1902, 0-0 vs. Wales, Racecourse Ground, Mold Road, Wrexham
Ernest Needham missed his second penalty kick, in this, the first game in 52 matches that England did not score, against Leigh Roose.
1920-21
21 May 1921, 2-0 vs. Belgium, Stade du Daring Club de Bruxelles, Sint-Jans Molenbeek, Bruxelles
Debutant George Harrison [?] missed his penalty kick against Jan de Bie.
1924-25
8 December 1924, 4-0 vs. Belgium, The Hawthorns, West Bromwich
Billy Walker missed a penalty kick, and missed a chance for a hat-trick, against Jan de Bie.
1927-28
28 November 1927, 1-2 vs. Wales, Turf Moor, Burnley
Roy Goodall missed his penalty kick against Albert Gray.

1930-31
20 October 1930, 5-1 vs. Ireland, Bramall Lane, Sheffield.
Alf Strange missed his penalty kick in the second half against Elisha Scott.
1934-35
14 November 1934, 3-2 vs. Italy, Arsenal Stadium, Highbury, London
Eric Brook had his first minute penalty kick saved, missing the chance for a hat-trick against Carlo Ceresoli.
1946-47
27 November 1946, 8-2 vs. Netherlands, Leeds Road, Huddersfield
Captain George Hardwick missed a penalty kick on a pitch heavy and slippery from rain shortly before half-time with the score at 5-1, against Piet Kraak.
1947-48
5 November 1947, 2-2 vs. Ireland, Goodison Park, Liverpool
Wilf Mannion, the most consistent English forward on the day, took the penalty kick after Stanley Matthews was sent sprawling in the area at 70 minutes, but Eddie Hinton saved to preserve Ireland's 1-0 lead.
1955-56
30 November 1955, 4-1 vs. Spain, Empire Stadium, Wembley, London
Tom Finney, fouled by a defender in the area as Johnny Haynes' pass sent him clear after 7 minutes with the game still scoreless, had his timid kick saved by goalkeeper Carmelo.
9 May 1956, 4-2 vs. Brazil, Empire Stadium, Wembley, London
John Atyeo's high blast, following a Zozimo handling offence, was brilliantly punched over the bar by Gilmar after 62 minutes with the teams level at 2-2.
9 May 1956, 4-2 vs. Brazil, Empire Stadium, Wembley, London
Following yet another hand ball by Zozimo, Roger Byrne's poorly placed shot along the ground was saved by Gilmar after 67 minutes with England leading, 3-2.
1956-57
28 November 1956, 3-0 vs. Yugoslavia, Empire Stadium, Wembley, London
Roger Byrne's kick, awarded when Stankovic scythed down Stanley Matthews in the penalty kick area as the match reached the last 15 minutes in pelting rain was placed a foot inside the post, but Vladimir Beara dived to save.
1957-58
7 May 1958, 2-1 vs. Portugal, Empire Stadium, Wembley, London
Jim Langley, awarded the kick in the match's closing stage when a defender took down Tom Finney in the area. Langley hit Carlos Gomes' post. It was the fifth successive penalty kick miss in an England international at Wembley.
1959-60
9 April 1960, 1-1 vs. Scotland, Hampden Park, Glasgow
Bobby Charlton, who had already taken an equalizing penalty kick, was given a second near the match's end. His kick went straight at goalkeeper Frank Haffey, but the referee ordered it retaken because of encroachment by Eric Caldow. Charlton's second effort was even worse; it went well wide. Charlton remains the only England player to take three penalties in a match.
1965-66
26 June 1966, 3-0 vs. Finland, Olympiastadion, Helsinki
Alan Ball took the kick 14 minutes into the match with the teams scoreless, but goalkeeper Martti Halme made a diving save.
1968-69
7 May 1969, 2-1 vs. Wales, Empire Stadium, Wembley, London
Francis Lee smashed his kick against Gary Sparke's crossbar and England were denied an equalizer. The kick was awarded when Welsh defender Peter Rodrigues handled on the line.
1969-70
10 December 1969, 1-0 vs. Portugal, Empire Stadium, Wembley, London
Francis Lee took the kick at 70 minutes after goalkeeper Rodrigues took down Jeff Astle as he swerved around him for a certain goal. Histrionic Portuguese protests at the plainly justified penalty kick award put off the waiting Lee, whose kick was so wide it almost hit the corner flag.
1970-71
12 May 1971, 5-0 vs. Malta, Empire Stadium, Wembley, London
Allan Clarke's second kick of the match was at 60 minutes after a Maltese defender handled Alan Ball's volley on the line with the score at 4-0, but he blasted it well wide of the net, against Vincent Borg-Bonaci or substitute Alfred Mizzi.
1975-76
3 September 1975, 2-1 vs. Switzerland, Sankt Jakob Stadium, Basel
Kevin Keegan had the chance to put England 2-0 up at 12 minutes when a kick was awarded after goalkeeper Erich Burgener brought down David Johnson, put clear by Colin Bell, in the area. Burgener dove to his right to save Keegan's effort.
1982-83
19 June 1983, 1-1 vs. Australia, Olympic Park, Melbourne
Trevor Francis scored from his original penalty kick, but because the referee had not blown for the kick to be taken, the penalty kick had to be re-taken. Francis duly planted his kick over Terry Greedy's crossbar.
1984-85
16 June 1985, 5-0 vs. USA, The LA Memorial Coliseum, Los Angeles
Glenn Hoddle took a penalty kick awarded at 15 minutes after Kerry Dixon was brought down in the area, but goalkeeper Arnie Mausser saved his effort.
1991-92
17 May 1992, 1-1 vs. Brazil, Wembley Stadium, London
Captain Gary Lineker's weak effort after 10 minutes led to an easy save by Carlos, who had brought down Lineker for the penalty kick award. It was the first time he failed to score on a penalty kick in his England career.
1992-93
17 February 1993, 6-0 vs. San Marino, Wembley Stadium, London
David Platt had his penalty kick in the game's last minutes saved by diving keeper Benedettini and thus failed to equal the England record of five goals in a match. The kick was awarded when fullback Tony Dorigo, on one of his overlapping runs, was brought down in the area.
1996-97
31 May 1997, 2-0 vs. Poland, Stadion Śląski, Chorzów
Captain Alan Shearer shot against Andrzej Wozniak's post on 45 minutes with the last kick of the first-half, the only time he missed a penalty kick for England. The kick was given when Shearer was taken down while preparing to shoot after controlling a cross to the far post from David Batty.

2003-04
11 October 2003, 0-0 vs. Turkey, Sükrü Saracoglu Stadyumu, İstanbul
Captain David Beckham slipped and fell as he took the kick at 36 minutes and ballooned the ball over Rüstü Reçber's goal. It was Beckham's first penalty kick miss. The Turkish stadium's pitch lacked a proper drainage system and was notorious for its soft spots and unreliable footing.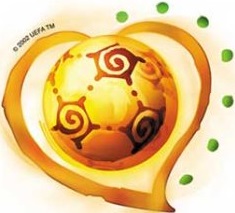 2004 European Championship Finals
13 June 2004, 1-2 vs. France, Estádio da Luz, Lisboa, Portugal
Captain David Beckham's kick, awarded for a foul by Mikaël Silvestre on taking down Wayne Rooney in the 71st minute and placed inside the left goalpost was well-saved by the diving Fabien Barthez to prevent England from taking a 2-0 lead.
2005-06
30 May 2006, 3-1 vs. Hungary, Old Trafford, Manchester
Frank Lampard's 42nd minute penalty kick was saved by Gábor Király, at his right-hand side. Steven Gerrard had initially been fouled by Csaba Fehér.
3 June 2006, 6-0 vs. Jamaica, Old Trafford, Manchester
Peter Crouch penalty kick after 82 minutes was hit over the crossbar. Michael Owen was brought down in the box by Daia Stephenson, following his weaving run.
2009-10
30 May 2010, 2-1 vs. Japan, UPC-Arena, Graz, Austria
Frank Lampard's 56th minute penalty kick was saved by Eiji Kawashima. Keisuke Honda's handball led to England's penalty kick. Honda was in a wall defending a Lampard free-kick.