Match Summary
Italy Squad

Type

England Squad
Referee (red) - Dr. Felix Brych
39 (3 August 1975), München, FIFA listed 2007.

Assistant Referees - Mark Borsch, 38 (16 March 1977), Monchengladbach and Stefan Lupp, 36 (9 September 1978).
Fourth official - Paolo Silvio Mazzoleni, 40 (12 June 1974), Bergamo, Italy, FIFA listed 2011.

13
Goal Attempts
15
3
Attempts on Target
5
0
Hit Bar/Post
1
8
Corner Kicks Won
5
3
Offside Calls Against
0
19
Fouls Conceded
7
40%
Possession
60%

Italy Team
Rank:

FIFA (12 March 2015) 10th
EFO ranking Group 3
ELO rating 14th
Colours:
Made by Puma - Azure blue button-up collared jerseys with white torso trim, white shorts with blue side trim, blue socks with white tops/vertical stripe.
Capt:
Gianluigi Buffon
Manager:
Antonio Conte, 45 (31 July 1969), appointed manager 19 August 2014.
8th match, W 5 - D 3 - L 0 - F 12 - A 6;
team selected on 30 March 2015
Italy Lineup
1
Buffon, Gianluigi
37
62 days
28 January 1978
G
Juventus FC
147
0
mst apps
19
Bonucci, Leonardo
27
334 days
1 May 1987
RB
Juventus FC
45
3
3

Chiellini, Giorgio, off 72nd min.
30
229 days
14 August 1984
CD
Juventus FC
76
6
13
Ranocchia, Andrea
27
43 days
16 February 1988
LB
FC Internazionale Milano
18
0
18
Florenzi, Alessandro, off 61st min.
24
20 days
11 March 1991
RM
AS Roma
8
1
16
Parolo, Marco
30
65 days
25 January 1985
CM
SS Lazio
9
0
10
Verratti, Marco, off 67th min.
22
146 days
5 November 1992
AM
Paris Saint-Germain FC, France
12
1
8
Soriano, Roberto
24
51 days
8 February 1991
in Dermstadt, Germany
CM
Sampdoria UC
3
0
4
Darmian, Matteo, off 73rd min.
25
119 days
2 December 1989
LM
Torino FC
11
0
17

Citadin Martins,

Éder, off 61st min.
28
136 days
15 November 1986
in Lauro M�ller, Brazil
RF
Sampdoria UC
2
1
20

Pellè, Graziano, off 61st min.
29
259 days
15 July 1985
LF
Southampton FC, England

3

2


36th minute for a foul after pulling on Phil Jagielka's shirt, bringing him down.

Italy Substitutes
scoreline: Italy 1 England 0
2
Abate, Ignazio, on 61st min

(60:01)

for Florenzi
28
139 days
12 November 1986
RB
AC Milan
22
1
23
Vázquez, Franco D., on 61st min

(60:01)

for Éder
26
37 days
22 February 1989
in Tanti, Argentina
RF
USC di Palermo
1
0
9
Immobile, Ciro, on 61st min.

(60:20)

for Pellè
25
39 days
20 February 1990
LF
BV Borussia 09 Dortmund, Germany
11
1
14
Valdifiori, Mirko, on 67th min.

(66:51)

for Varratti
27
132 days
21 April 1986
CM
Empoli FC
1
0
24
Moretti, Emiliano, on 72nd min.

(71:53)

for Chiellini
33
293 days
11 June 1981
CD
Torino FC
2
0
5
Antonelli, Luca, on 73rd min

(72:13)

for Darmian
28
48 days
11 February 1987
LM
AC Milan
9
0
result: Italy 1 England 1
unused substitutes:
6-Antonio Candreva, 7-Simone Zaza, 11-Alessio Cerci, 12-Salvatore Sirigu, 15-Andrea Barzagli, 22-Manolo Gabbiadini, 24-Emiliano Moretti, 25-Fererico Marchetti, 26-Davide Santon.
3-5-2
Buffon -
Ranocchia, Chiellini (Moretti), Bonucci -
Florenzi (Abate), Parolo, Verratti (Valdifiori), Soriano, Darmian (Antonelli) -
Éder (Vazquez), Pellè (Immobile)

Averages

(Starting XI)

:

Age
27

years

334

days

Appearances/Goals

30.4

1.2

England Team
Rank:

FIFA (12 March 2015) 17th
EFO ranking Group 3
ELO rating 9th
Colours:
The Nike 2014 home uniform

-

White v-necked jerseys with shadowed pinstripes and silvery white trim, white shor

ts with silvery white trim, white socks.
Capt:
Wayne Rooney


(tenth

(22)

captaincy

(

9)

)

Manager:
Roy Hodgson, 67 (9 August 1947), appointed 1 May 2012,
39th match, W 22 - D 12 - L 5 - F 78 - A 30.
England Lineup
1

Hart,

C.

Joseph

J.

27
346 days
19 April 1987
G
Manchester City FC
50
35ᵍᵃ

the 57th player to reach this milestone

2
Clyne, Nathaniel E., off 46th min.
23
360 days
5 April 1991
RB
Southampton FC
4
0
3
Gibbs, Kieran J.R., off 88th min.
26
186 days
26 September 1989
LB
Arsenal FC

7

0


32nd minute for a foul on Mirko Valdifiori as his team attempted to counter-attack.

4
Henderson, Jordan B., off 74th min.
24
287 days
17 June 1990
RM
Liverpool FC
20
0

the 167th player to reach the 20-app milestone

5
Smalling, Christopher

L.

, injured off 43rd min.

(42:18)

25
129 days
22 November 1989
CD
Manchester United FC
16
0
6
Jagielka, Philip N.
32
226 days
17 August 1982
CD
Everton FC
35
3
7
Walcott, Theo J., off 55th min.
26
15 days
16 March 1989
RF
Arsenal FC
38
5
8
Jones, Philip A.
23
38 days
21 February 1992
CM

/CD

Manchester United FC

15

0

70th minute for a foul in the centre circle when he brought down Immobile
9
Kane, Harry E.
21
246 days
28 July 1993
LF
Tottenham Hotspur FC
2
1

10

Rooney, Wayne M.
29
158 days
24 October 1985
AM

/F

Manchester United FC
103
46
11
Delph, Fabian, off 70th min.
25
130 days
21 November 1989
LM
Aston Villa FC
5
0
England Substitutes
scoreline: Italy 1 England 0
16
Carrick, Michael, on 44th min

(43:28)

for Smalling
33
246 days
28 July 1981
DM
Manchester United FC
33
21
0
12
15
Walker, Kyle A., on 46th min. for Clyne
24
307 days
28 May 1990
RB
Tottenham Hotspur FC
11
9
0
2
20
Barkley, Ross, on 55th min.

(54:50)

for Walcott
21
116 days
5 December 1993
AM
Everton FC
12
2
0
10
17
Townsend, Andros D., on 70th min.

(69:27)

for Delph
23
258 days
16 July 1991

LM

Tottenham Hotspur FC

7

3
3

4

79th substitute goal scored

1207

18

Mason, Ryan G., on 74th min

(73:47)

for Henderson
23
291 days
13 June 1991
RM
Tottenham Hotspur FC
1
0
the 73rd Hotspur player to represent England
only app 2015
the thirtieth player whose England career ended under Hodgson
scoreline: Italy 1 England 1
19
Bertrand, Ryan D., on 88th min.

(87:14)

for Gibbs
25
238 days
5 August 1989
LB
Southampton FC
3
0
0
3
34th Southampton player to represent England
result: Italy 1 England 1
unused substitutes:
12-Jack Butland, 13-Rob Green, 14-Gary Cahill.
team notes:
Roy Hodgson is the first to manage against Italy four times since Walter Winterbottom in 1959.
records:
Andros Townsend is the 27th different England player to score against Italy (32 scored).
Manager Roy Hodgson had coached Switzerland against Italy in the World Cup quailfying matches on October 1992 and May 1993 (2-2 and 1-0), a friendly in June 1994 (0-1) and a Centenary friendly in June 1995 (0-1).
4-3-3(1-2)
Hart -
Clyne (Walker), Smalling (Carrick), Jagielka, Gibbs (Bertrand) -
Henderson (Mason), Jones, Delph (Townsend) -
Rooney -
Walcott (Barkley), Kane
Notes: Jones replaced Smalling as central defence, Carrick took Jones' place in the base of midfield.
When Barkley replaced Walcott, Rooney went up front.

Averages

(Starting XI)

:

Age
25

years

360

days

Appearances/Goals

26.8

5.1
Match Report by Mike Payne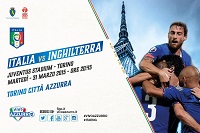 England travelled to Turin full of confidence after their recent unbeaten run of games, but this match would be a different kettle of fish, compared to the group matches of the European Championship they are in the middle of. Italy, who beat us in the World Cup in Brazil, are always formidable opposition on their own turf and England were missing several regulars from the previous matches, so a stiff task was ahead.





The first ten minutes were typical of this fixture, cagey, with both sides feeling each other out, trying to keep possession, and neither side showing much thrust up front. In fact we had to wait for ten minutes before there was a shot on goal. That came after good build up by Italy gave Marco Parolo the chance to shoot. He let fly from 30 yards and Joe Hart had to be alert to tip the dipping and swerving shot over. Hart was there again with a good punch out from the resultant corner. At the other end, from an attacking point of view, England's problem was to find a way through the usual massed ranks of the well-organised Italian defence. On 14 minutes Nathaniel Clyne was penalised for a foul but Eder hit the free-kick woefully wide.

At the back Phil Jagielka and Chris Smalling looked fairly comfortable until on 16 minutes a break down the left by Matteo Darmian ended when his dangerous cross was brilliantly cut out by Jagielka. Too often England's attacking ideas ended with a pass that found a blue Italian shirt and as a result Harry Kane and Theo Walcott were starved of any sort of service. But after 20 minutes good play by England gave them their first chance of the match. Wayne Rooney and Kieran Gibbs combined on the left and the latter's deep cross found Kane at the far post. His downward header back across goal was desperately cleared by a defender as Walcott tried to slide the ball past Gianluigi Buffon. Rooney hit the clearance first time, and his shot struck the back of an Italian defender and cannoned back off the crossbar before being cleared. These near misses heralded a good spell of England pressure and for a while Italy could not get out of their own half. On 26 minutes Walcott went close after a fine tackle, run and pass from Rooney but three minutes later, somewhat against the run of play Italy broke away to score.



A break down the left freed Georgio Chiellini and his cross was deftly headed in by Graziano Pellè. That was doubly ironic for England because the Southampton player can't hit a barn door in the Premier League at the moment! And it didn't look as though he was heading at goal, only trying to help it on. No matter, Italy had the goal they wanted. England tried to hit back immediately but either the final pass wasn't there or the finish was weak. Smalling was injured just before the break and Phil Jones moved back from his ineffectual midfield position to join Jagielka at the heart of the defence and allow Michael Carrick to come on. That substitution was to prove crucial. It had been a pretty even first-half with both sides probing for an opening and Italy just shading it. Kane had received very little by way of a decent pass and he was flattened by Chiellini after just 18 seconds. Welcome to the real world of International football!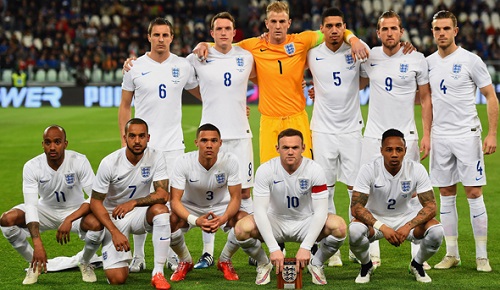 Kyle Walker replaced Clyne at the start of the second-half but the first positive attack after the restart came from Italy. Eder broke through and forced a fine block from Hart. Jagielka tried to clear the loose ball only to give it straight to the onrushing Pelle who subsequently found that 'barn door' well wide of the goal. It was a let off for England but they were much more positive themselves this half and pushed forward with more purpose. Kane created a half chance for himself but his fierce shot was deflected just wide of the Italian goal with Buffon stranded.

One of my pet hates of football at the moment is the number of times you see players blatantly manhandled at corners and free-kicks. All teams do it but if referees started to clamp down on, what is a penalty offence, and award more penalties, then the players would soon cut it out. Twice in this match Chiellini blatantly wrapped both arms around Kane as he tried to go for corners and both times, Chiellini, who is a past-master at fouling 'fairly', got away with it. It has to stop!





England kept plugging away and on 55 minutes Rooney set up Gibbs with another chance. Unfortunately the Arsenal man went for the near post instead of the far and shot wide. Ross Barkley immediately replaced Walcott and with Carrick now pulling the strings in midfield, England were on top. They were much more composed in possession and with Carrick's clever thinking they were asking many questions of the Italian defenders, and Italy's only answer to this was to commit a number of fouls. Fabian Delph and Jordan Henderson were working their socks off in midfield and England were on the front foot much more often this half. Italy then made three substitutions in an effort to wrestle back the initiative and Jagielka, who had a fine match, made another brilliant interception to cut out one dangerous move.





England then had a spell of lovely one-touch football, although Jones was booked for a mistimed challenge. Andros Townsend was then sent on for the hardworking Delph with 20 minutes to go and on 71 minutes a wonderful pass by Gibbs gave Rooney a clear strike on goal. He hit the ball hard but it was a fairly straight forward save for Buffon. Italy tried to break up the game with a series of substitutions and it was obvious that their manager did not like the way the match was going. In the 73rd minute a Kane cross so nearly found Rooney, and then Roy Hodgson sent on another Spurs player, Ryan Mason, for his first taste of a full international.





Italy forced a couple of corners but England kept pushing forward at every opportunity and they were finally rewarded with a wonderful goal by Townsend. The goal was 'made in Tottenham' as Carrick forward pass was helped on by Mason to Townsend. He took one touch before sending a superb right-foot shot into the far corner with Buffon nowhere near it. A great goal, and so deserved for England. In fact Rooney so nearly turned the game on its head seconds later, but this time Buffon blocked the skipper's shot. The chance was set up by another raking pass from Gibbs, who also had an excellent game, before he was substituted three minutes from the end with Ryan Bertrand coming on. The match had one last chance when Kane let fly from 20 yards only for Buffon to dive to his left to save.





In the end it was a thoroughly deserved draw for England, with several notable performances from Jagielka, Gibbs, Hart, Townsend and above all Carrick, who out-Italianised the Italians at their own game. Andrea Pirlo, eat your heart out!


Source Notes
TheFA.com
BBC Sport


FIGC


RateTheRef.com
Mike Payne - football historian and contributor
cg