Match Summary
Officials

from Slovenia

England Squad
Type

Belgium Squad

Referee

(sky blue)


Damir Skomina 7th match, W 2 D 1 L 4 F 8: A 9
41 (5 August 1976), Koper, FIFA-listed 2003.
13
Goal Attempts
15
1
Attempts on Target
4
Assistant Referees
0
Hit Bar/Post
0
Jure Praprotnik


33 (30 November 1984)

Robert Vukan


41 (18 August 1976)

7
Corner Kicks Won
2
Fourth official
Mohammed Abdulla Hassan Mohammed
38 (2 December 1978), UAE, FIFA-listed 2010.
Reserve Assistant Referee - Momamed Alhammadi, UAE.
General coordinator - Jo Fernandes, Spain
Match commissioner - Janis Mezeckis, Latvia.
3
Offside Calls Against
1
11
Fouls Conceded
14
47%
Possession
53%
Video Assistant Officials

Artur

Manuel Soares

Dias




38 (14 July 1979), Vila Nova de Gaia, Portugal



Assistant Video Assistant Referees - Roberto Diaz, Spain, Paweł Gil, Poland and Mauro Vigliano, Argentina

England Team
Rank:

FIFA (7 June 2018) =12th
EFO ranking Group 3
ELO rating 4th to 9th
Colours:
The Nike 2018 home uniform

-

White v-necked jerseys

with red tri

m on collar, dark blue shorts, white socks.
Capt:
Eric Dier⁵


fourth match, W 0 - D 3 - L 1 - F 1 - A 2.

Manager:
Gareth Southgate, 47 (3 September 1970), appointed caretaker manager on 27 September 2016, appointed as permanent manager on 30 November 2016.


21st match, W 12 - D 6 - L 3 - F 35 - A 14.

youngest WCF captain
England Lineup
1
Pickford, Jordan L.
24
113 days
7 March 1994
G
Everton FC
6
4ᵍᵃ
16
Jones, Philip A.
26
127 days
21 February 1992
RD
Manchester United FC
26

0
5
Stones, John, injured off half time
24
31 days
28 May 1994
CD
Manchester City FC
29

2
15
Cahill, Gary J.
32
191 days
19 December 1985
LD

/CD

Chelsea FC
61
5
final app

2010-18

22
Alexander-Arnold, Trent

J.

, off 79th min
19
264 days
7 October 1998
RWB
Liverpool FC
2

0
fourth England teenager to play WCF

21

Loftus-Cheek, Ruben I.
22
156 days
23 January 1996
RAM
Chelsea FC
7

0
4
Dier, Eric J.E.
24
164 days
15 January 1994
CM
Tottenham Hotspur FC
28
3
17
Delph, Fabian
28
219 days
21 November 1989
LAM
Manchester City FC
13
0
3
Rose, Daniel L.
27
361 days
2 July 1990
LWB
Tottenham Hotspur FC
20

0
the 181st player to reach the 20-app milestone

11

Vardy, Jamie R.
31
116 days
11 January 1987
RF
Leicester City FC
24
7
19
Rashford, Marcus
20
240 days
31 October 1997
LF/
RWB
Manchester United FC
21
3

England

Substitutes
6
Maguire, J. Harry, on half time for Stones
25
115 days
5 March 1993
LD
Leicester City FC
8
6
0
2

scoreline:

England 0 Belgium 1
14
Welbeck, Daniel

N.T.M., on 79th min.

(78:11)

for Alexander-Arnold
27
214 days

26 November 1990

LF

Arsenal FC
40
25

16
15
the 83rd player to reach the 40-app milestone

result:

England 0 Belgium 1
unused substitutes:
2-Kyle Walker, 7-Jesse Lingard, 8-Jordan Henderson, 9-Harry Kane, 10-Raheem Sterling, 12-Kieran Tripper, 13-Jack Butland, 18-Ashley Young, 20-Dele Alli, 23-Nick Pope.
team notes:
Remarkably, the last seven fixtures against Belgium have all been under different managers, Sir Alf Ramsey (1970), Ron Greenwood (1980), Bobby Robson (1990), Glenn Hoddle (1998), Kevin Keegan (1999), Roy Hodgson (2012) and now Southgate.
Manager Gareth Southgate played against Belgium in the October 1999 friendly victory. He had been a squad member in the pre-World Cup Finals warm-up match in May 1998.
3-5-2
Pickford -
Jones, Stones (Maguire), Cahill -
Alexander-Arnold (Welbeck), Loftus-Cheek, Dier, Delph, Rose -
Vardy, Rashford
notes: When Maguire replaced Stones, he took Cahill's position, with Cahill going into centre.
Welbeck replaced Rashford in the forward line as Rashford replaced Alexander-Arnold on the right wing.

Averages

(Starting XI)

:

Age
25 years 253 days
Appearances/Goals

21.6

1.8

Belgium Team
Rank:

FIFA (7 June 2018)

3rd


EFO ranking Group 3


ELO rating

6th to 4th

Colours:
Made by Adidas - Red v-necked jerseys with darker red Adidas side trim and red/yellow/black argyle patterned chest band, red shorts with darker red Adidas side stripe, red socks with darker red Adidas trim.
Capt:
Thibaut Courtois
Coach:
Roberto Martínez Montoliu, 45 (13 July 1973, in Balaguer, Spain), appointed 3 August 2016.
nineteenth match, W 14 - D 4 - L 1 - F - A -
Belgium Lineup
1
Courtois, Thibaut N.M.
26
48 days
11 May 1992
GK
Chelsea FC, England
61
45ᵍᵃ
3
Vermaelen, Thomas, off 74th min.
32
226 days
14 November 1985
RD
FC Barcelona, Spain
67
1
20
Boyata, A. Dedryck
27
212 days
28 November 1990
CD
The Celtic FC, England
10
0
23
Dendoncker, Leander
23
74 days
15 April 1995
LD

RSC Anderlecht

6

0

33rd min. after he this time tripped Danny Rose close to their penalty area.
22
Chadli, Nacer
28
330 days
2 August 1989
RWB
West Bromwich Albion FC, England
47
5
19
Dembélé, Moussa S.Y.
30
347 days
16 July 1987
RM
Tottenham Hotspur FC, England
78
5
8
Fellaini-Bakkioui, Marouane
30
218 days
22 November 1987
LM
Manchester United FC, England
84
17
16
Hazard, Thorgan G.F.
25
91 days
29 March 1993
LWB
Borussia VfL 1900 Münchengladbach, Germany
13
1
17
Tielemens, Youri
21
52 days
7 May 1997
RF

AS Monaco FC, France

12

0

19th min. after he tripped a sprinting Danny Rose
21
Batshuayi-Atunga, Michy
24
269 days
2 October 1993
CF
Chelsea FC, England
18
8
18

Januzaj, Adnan, off 85th min.
23
143 days
5 February 1995
LF
Real Sociedad de Fútbol, Spain
9
1
Belgium Substitutes

scoreline:

England 0 Belgium 1

4
Kompany, Vincent J.M., on 74th min.

(73:58)

for Vermaelen
32
79 days
10 April 1986
CD
Manchester City FC, England
78
4
14
Mertens, Dries, on 85th min.

(84:13)

for Januzaj
31
53 days
6 May 1987
F
SSC Napoli, Italy
72
15

result:

England 0 Belgium 1

unused substitutes:
2-Tobias Alderwiereld, 5-Jan Vertonghen, 6-Axel Witsel, 7-Kevin De Bruyne, 9-Romelu Lukaku (injured), 10-Eden Hazard, 11-Yannick Carrasco, 12-Simon MIgnolet, 13-Koen Casteels, 15-Thomas Meunier,
team notes:
The Lukaka's are brothers, as are the Hazard's.
3-4-3
Courtois -
Vermaelen (Kompany), Boyata, Dendoncker -
Chadli, Dembélé, Fellaini, T.Hazard -
Tielemans, Batshuayi, Januzaj (Mertens).

Averages

(Starting XI)

:

Age
26 years 284 days
Appearances/Goals

36.8

3.4
Match Report by Mike Payne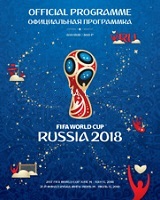 It was pretty much expected that manager Gareth Southgate would make changes for, what was effectively a 'dead rubber' against Belgium in this final group match. Both teams had already qualified for the knockout stage, and the only thing left to settle was who would finish top and who would finish second? When the teams were announced it was as expected, although maybe not to the extent it was. This match was labelled England reserves v Belgium's reserves with both sides making many changes!

It was a poor game in many ways and there were glimpses of the old, frustrating England, as the players failed to gel. Belgium were the better side, but not that much better, and England's fans were left rather deflated at the end.

England started positively though and in the second minute Jamie Vardy latched on to a poor back pass and drilled a low and hard centre into the goalmouth. Chelsea goalkeeper, Thibaut Courtois, had to kick the ball away in desperation, but it was a promising attack. Unfortunately though, England could not build on that moment and it was the Belgians who went close four minutes later. Nobody closed down Youri Tielemens and the number 17 fired in a dipping shot which Jordan Pickford saved at full stretch but could only parry the ball back out into the danger area, instead of over the bar where it should have gone. Belgium were looking dangerous when they attacked and Marouane Fellaini was a constant threat. On ten minutes he headed the ball down in the goalmouth, and following a scramble only a clearance off the line by Gary Cahill saved the day.

England came back and forced several corners. Trent Alexander-Arnold took over the Kieran Trippier role of dead ball kicker, but nothing substantial came from these kicks. However, from one good cross from the Liverpool man, Vardy headed wide as England searched for a breakthrough. Both teams seemed to be playing a similar style and in many ways it was a typical Premier League match. England did look for the long ball over the top a bit more often than they had in their previous games, but none of the passes were good enough. Belgium incurred the wrath of the referee on a couple of occasions with Fellaini badly fouling Ruben Loftus-Cheek and then Tielemens was booked for a foul on Danny Rose. That booking could have proved crucial if the scores had stayed level.

As the half progressed things began to hot up with both sides creating chances. Alexander-Arnold's free-kick was scrambled away and then John Stones did well to block a shot by Michy Batshuayi, and following a scramble Alexander-Arnold blocked another Belgian shot. There was no lack of effort from the England players, just nothing like the urgency of their previous outings. Eric Dier chose to pass instead of having a shot, Marcus Rashford tried to burst through and then Loftus-Cheek and Alexander-Arnold played a one-two, but again the cross was poor and came to nothing. Leander Dendoncker was the second Belgian player to be booked, for another foul on Rose, and on 34 minutes Loftus-Cheek headed a corner narrowly wide. At the other end Fellaini was the obvious target for Belgium and he always caused the England defenders problems But the deadlock was not broken before the break and the players went off with a goalless scoreline.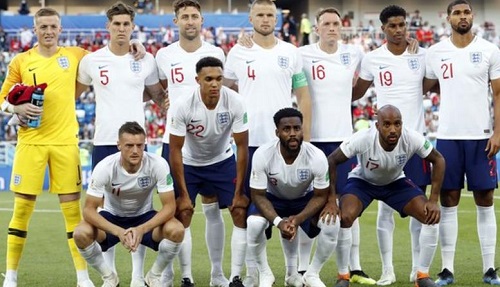 It seemed that something was missing from all areas of England's play, but the bigger picture had to be recognised and it was valuable game time for the players on the fringes.

At the restart Southgate brought on Harry Maguire for Stones, who had taken a knock, and the half opened with plenty of Belgian possession. However, Vardy quickly nipped in to win the ball and send Rashford away with a chance. He tried to curl a shot wide of Courtois, but it also curled wide of the far post. With five minutes of the half gone, Belgian took the lead. Poor defending by England allowed former Manchester United player Adnan Januzaj the freedom to cut inside and unleash a left-foot shot into the far top corner. It was a good finish but England made it easy for him.

England came again and Loftus-Cheek burst inside to be brought down. The free-kick though, not for the first time, was wasted. After 55 minutes Januzaj went close again after a quick breakaway, and at this point Belgium were in control of the match with England showing very little. When the ball did go into the Belgian area there were far too often just a single England player making an effort to get there. Having said that, Rashford had a golden chance to equalise on 66 minutes. Vardy again spotted the opening and Rashford was clean through one-on-one with the keeper. He had an option of a tap to his right for Loftus-Cheek to have an open goal, but instead Rashford went for the shot and Courtois managed to touch it behind when really he should have had no chance.

Danny Welbeck came on for Alexander-Arnold and Rashford shot over when he tried a free-kick. Welbeck then had a clear chance blocked and several times Rose worked the ball down the left for a good cross only to find nobody on the end of it. And Rose was unlucky when a quick free-kick found Welbeck in a good position, but he was caught out by the speed at which the ball came to him. Belgium had two more chances in the last couple of minutes when first Dries Martens tried a shot which Pickford again patted back into the danger area. Luckily he got away with it, but that is something he must work on surely? Fellaini then hit the side-netting when cutting in from the left. The game petered out after that and England had to be content with the runners-up spot. That may not be so bad, but it would have been nice for us to beat the Belgians.

We now go on to face Colombia, with hopefully our full-strength team back in place. It is possible to sort of understand what Southgate was trying to do with all the changes, only time will tell, but it was difficult to be positive after, what was in effect a poor performance which ended a long unbeaten run for England. The one thing that was definitely worth reporting though, was the way both teams played fairly and without the histrionics seen in many of the other group games. For once in this tournament the referee had an easy game.



Source Notes
TheFA.com
BBC Sport
FIFA.com
Mike Payne - football historian and contributor
cg