Match Summary
Officials

from Africa

England Squad
Type

Panama Squad

Referee

(yellow)


Ghead Zaglol Grisha
42, (29 February 1976), Cairo, FIFA-listed 2008.
12
Goal Attempts
8
7
Attempts on Target
2
Assistant Referees
0
Hit Bar/Post
0
Redouane Achik


Morocco

Waleed Ahmed


Sudan

3
Corner Kicks Won
2
Fourth official
Norbert Hauata, 38 (8 June 1979), Tahiti

Reserve Assistant Referee - Bertrand Brial, New Caledonia.
General coordinator - Tom King, United States
Match commissioner - Gary Moretti, Australia.
3
Offside Calls Against
0
14
Fouls Conceded
13
59%
Possession
41%
Video Assistant Officials
Danny

D

esmond

Makkelie
Netherlands

Assistant Video Assistant Referees - Sander Van Roekel, Netherlands, Paweł Gil, Poland and Mark Geiger, United States

England Team
Rank:

FIFA (7 June 2018) =12th
EFO ranking Group 3
ELO rating 7th to 6th
Colours:
The Nike 2018 home uniform

-

White v-necked jerseys

with red tri

m on collar, dark blue shorts, white socks.
Capt:
Harry Kane ¹¹


7th, W 5 - D 1 - L 1 - F 16 - A 8.




Jordan Henderson

, 63rd min.

Manager:
Gareth Southgate, 47 (3 September 1970), appointed caretaker manager on 27 September 2016, appointed as permanent manager on 30 November 2016.


twentieth match, W 12 - D 6 - L 2 - F 35 - A 13.

England Lineup
1
Pickford, Jordan L.
24
109 days
7 March 1994
G
Everton FC
5
3ᵍᵃ
2
Walker, Kyle A.
28
27 days
28 May 1990
RD
Manchester City FC
37
0
6
Maguire, J. Harry
25
111 days
5 March 1993
CD
Leicester City FC
7
0
5

Stones, John
24
27 days
28 May 1994
LD
Manchester City FC
28
2
12

Trippier, Kieran J., off 70th min.
27
278 days
19 September 1990
RWB
Tottenham Hotspur FC
9
0
7
Lingard, Jesse E., off 63rd min.
25
191 days
15 December 1992
RAM
Manchester United FC
14
2
8
Henderson, Jordan B.
28
7 days
17 June 1990
CM
Liverpool FC
41
0
21

Loftus-Cheek, Ruben I.
22
152 days
23 January 1996
LAM

Chelsea FC


6


0


23rd min. after he clipped the heels of Rodríguez next to the touchline.
18
Young, Ashley

S.

32
350 days
9 July 1985
LWB
/RWB
Manchester United FC
36
7
9
Kane, Harry E., off 63rd min.
24
331 days
28 July 1993


RF


Tottenham Hotspur FC


26


18


⁴



the 85th penalty kick scored (118)
the 85th (48th post-war) hattrick scored
10

Sterling, Raheem S.
23
198 days
8 December 1994
in Kingston, Jamaica
LF
Manchester City FC
40
2
the 82nd player to reach the 40-app milestone

England

Substitutes

scoreline:

England 6 Panama 0
11
Vardy, Jamie R., on 63rd min.

(62:29)

for Kane
31
164 days
11 January 1987
RF
Leicester City FC
23
12
7
11
17
Delph, Fabian, on 63rd min.

(62:54)

for Lingard
28
215 days
21 November 1989
RAM
Manchester City FC
12
8
0
4
3
Rose, Daniel L., on 70th min.

(69:22)

for Trippier
27
357 days
2 July 1990
LWB
Tottenham Hotspur FC
19
15
0
4

result:

England 6 Panama 1
unused substitutes:
4-Eric Dier, 13-Jack Butland, 14-Danny Welbeck, 15-Gary Cahill, 16-Phil Jones, 19-Marcus Rashford, 22-Trent Alexander-Arnold, 23-Nick Pope.
records:
Panama are the sixtieth different World Cup opposition (38th in the Final tournament).
Harry Kane becomes the first English player to score four goals in the WCF group stage, after becoming the first to score a hattrick since Gary Lineker in 1986, and the third player in Final tournament play to do so (only captain).
Harry Kane becomes the sixth player to score a hattrick and then be substituted.
Harry Kane is the seventh captain to score a hattrick after Gilbert Smith, Vivian Woodward, Bryan Robson, Gary Lineker, David Platt and Alan Shearer. The eleventh hattrick by a captain.
There were 25 uninterrupted passes made by England before they scored their sixth goal - the longest sequence for a World Cup goal since 1966.
3-5-2
Pickford -
Walker, Maguire, Stones -
Trippier (Rose), Lingard (Delph), Henderson, Loftus-Cheek, Young -
Kane (Vardy), Sterling.


notes: Young and Rose swapped wings

Averages

(Starting XI)

:

Age

26

years 31 days
Appearances/Goals

22.7

2.3

Panama Team
Rank:

FIFA (7 June 2018)

55th


EFO ranking n/a


ELO rating

51st to 54th

Colours:
Made by New Balance - Red v-necked jerseys with white trim on collar, red shorts, red socks.
Capt:
Román Torres
Head Coach:
Hernán Darío Gómez Jaramillo, 62 (3 February 1956 in Medellín, Colombia), appointed 15 February 2014.
Gómez stepped down on 17 July.
Panama Lineup
1
Penedo Cano, Jaime M.
36
271 days
26 September 1981
GK
FC Dinamo București, Romania
133
0
2
Murillo Bermudez, Michael Amir
22
129 days
15 February 1996
RB
New York Red Bulls, United States

24

2

72nd min. after Raheem Sterling won the ball back and is brough

t

down. S

USPENDED

4
Escobar Mendieta, Fidel
23
166 days
9 January 1995
CD
AF Sporting San Miguelito
25
1
44th min. after complaining about the penalty award.
5
Torres Morcillo, Román A.
32
96 days
20 March 1986
CD
Seattle Sounders SC, United States
112
10
15
Davis Grajales, Erick J.
27
85 days
31 March 1991
LB
Fk DAC 1904 Dunajská Streda, Slovakia
40
0
8
Bárcenas Herrera, Édgar J., off 69th min.
24
244 days
23 October 1993
RAM
CF Cafetaleros de Chiapas, Mexico
30
0
11
Cooper Whitaker, Armando E.
30
210 days
26 November 1987
RM
Club Universidad de Chile

100

7

10th min. following a harsh tackle on Jesse Lingard on the halfway line. S

USPENDED

6
Gómez Girón, Gabriel Enrique, off 69th min.
34
26 days
29 May 1984
DM
Club Atlético Bucaramanga SA, Colombia
146
12
most apps
20
Godoy, Aníbal C., off 62nd min
28
134 days
10 February 1990
LM
San José Earthquakes
91
2
21
Rodríguez, Francis José Luis
20
5 days
19 June 1998
LAM
KAA Gent, Belgium
4
0
7
Pérez Ortega, Blas Antonio M.
37
103 days
13 March 1981
CF
CS Deportivo Municipal, Guatemala
120
43
most gls
Panama Substitutes

scoreline:

England 6 Panama 0

19

Ávila, Ricardo G, on 62nd min. for Godoy
21
171 days
4 January 1997
M
KAA Gent, Belgium
6
0
16
Arroyo Molinar, Abdiel, on 69th min.

(68:32)

for Bárcenas
24
193 days
13 December 1993
CF
LD Alajuelense
34
5
23

Baloy Ramírez, Felipe A., on 69th min.

(68:53)

for Gómez
37
120 days
24 February 1981
CM
CS Deportivo Municipal, Guatemala
103
4
fourth oldest WCF scorer (Milla, Gren and Blanco)

result:

England 6 Panama 1

unused substitutes:
3-Harold Cummings, 9-Gabriel Torres, 10-Ismael Díaz, 12-José Calderón, 13-Adolfo Machado, 14-Valentín Pimentel, 17-Luis Ovalle, 18-Luis Tejada, 22-Alex Rodríguez.
Head Coach Hernón Darío Gómez was in charge of Colombia against England in the 1995 friendly draw and the 1998 World Cup Finals defeat, when Southgate was on the bench.
4-5-1
Penado -
Murillo, R.Torres, Escobar, Davis -
Bárcenas (Arroyo)

,

Cooper, Gómez (Baloy), Godoy

(Ávila)

,

J.

Rodríguez -
Perez

Averages

(Starting XI)

:

Age

28

years 302 days
Appearances/Goals

75.0

7.0

most experienced opposing XI in 2017-18
Match Report by Mike Payne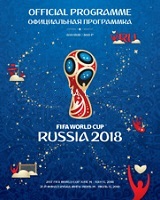 The England players knew that if they could win this second match in their group they would be through to the last sixteen with a match to spare. What transpired could not possibly have been forecast by even the most fervent England supporter. The game had a sedate opening with England probing and Panama sitting back. Immediately a half-chance was created, although Jesse Lingard was injured in the process, slapped in the face by a defender's flailing arm. Free-kicks were given against England as the Panamanians went down at every opportunity, and a bad pass almost gave the "Hat-men" a chance. (Is that their nickname, I don't know?)

In the eighth minute England won a corner through Kieran Trippier. Once again we saw the Panama defenders grabbing and jostling the England forwards and it took an age to take the corner as the referee repeatedly warned the various defenders. When the kick was eventually taken, John Stones roared into space to meet the ball perfectly and guide a superb header into the far corner. It was a great goal and the England players were jubilant. Panama hit back and a couple of sloppy passes by England again created needless problems for themselves. One cross from the right was particularly dangerous and only a magnificent interception by Kyle Walker saved embarrassment. Lingard was given some rough treatment early on and Armando Cooper was booked for one challenge on the Manchester United youngster.

It did become a little monotonous, how often a Panama player went down, and unfortunately the referee bought it every time, giving free-kicks against England. On 16 minutes Edgar Barcenas fired in a good shot, but wide. Three minutes later and England were in seventh heaven as a long pass was sent forward to Lingard and as he shaped to shoot he was bundled over from behind by Fidel Escobar, penalty! At last a right decision goes England's way and was there any doubt Harry Kane would score? None whatsoever, 2-0!

Reuben Loftus-Cheek was booked for one innocuous challenge and there was a bout of possession from Panama that ended with José Luis Rodriguez shooting over. Trippier was having a good game down the right and one of his long passes almost found Raheem Sterling. Sterling was brought down on several occasions and he won another free-kick on 32 minutes. Trippier's cross was headed on to the top of the net by Harry Maguire. But four minutes later a magnificent goal by Lingard lit up the tournament. Playing a sharp one-two with Sterling he gained possession just outside the box and curled a fabulous right-foot shot into the top corner.

Panama were stunned, as we all were, by this explosive opening by England, but it wasn't over yet. In the 40th minute a brilliant free-kick routine gave England a fourth goal. Trippier passed to Jordan Henderson who clipped a fine ball to the far post. Kane headed across goal to Sterling, whose point-blank header was somehow kept out by goalkeeper Jaime Penedo, only for Stones to follow up to score with another header. It was a shame that Sterling's effort didn't go in as it would have boosted his confidence but it was dreamland for all the England fans and yet, four minutes later, it was even better.

Great play from Loftus-Cheek and Sterling set up Lingard but his shot was deflected for a corner. Once again as the corner came in Kane was manhandled to the ground in a way that Mick McManus and Kent Walton would have been proud of. (Come on, you remember the wrestling on telly don't you?) This time though the referee finally gave the foul the treatment it deserved, a booking for the perpetrator, Escobar, and another penalty for England! Up stepped Kane who thumped home another faultless spot-kick. Half-time came shortly afterwards and the score read an astonishing England 5 (yes Five!) Panama 0. Phew.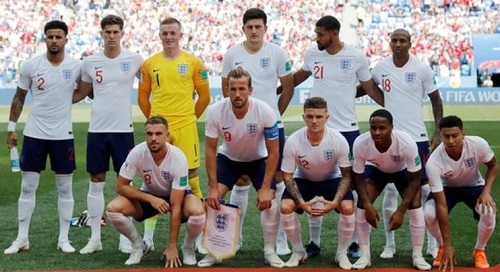 Not unexpectedly the first ten minutes after the restart was slow and methodical and incident free as England looked to contain energy and Panama looked to stave off any more embarrassment. It was very hot inside the stadium and there were a few tired legs, on both sides. But on the hour England, incredibly, extended their lead, although there was an element of good fortune about the sixth goal. Loftus-Cheek gained possession and cut inside before firing in a shot at goal. The ball struck Kane on the heel and completely wrong-footed the hapless goalkeeper. Was Kane going to claim the hat-trick goal? You bet your life he was, and who can blame him.

Immediately Gareth Southgate made two substitutions as Jaime Vardy and Fabian Delph came on to replace Kane and the impressive Lingard. On 66 minutes sloppiness at the back for England allowed Michael Murillo the chance to go for goal. Jordan Pickford was alert though and managed to block the shot before a defender completed the clearance.

Panama then brought on two substitutes and Danny Rose replaced the excellent Trippier, who has been one of the stars for England during the tournament so far. The pace of the game was slowing down by now but there were still chances for England. Murillo was booked for blatantly fouling Sterling when the winger was about to break clear on goal and then a free-kick was headed back by Maguire and Henderson was desperately unlucky to see a fine volley whistle just wide of the post.

In the 76th minute Panama should have pulled a goal back when a corner was flicked on to the unmarked Roman Torres who somehow shot wide from very close range. The warning was not heeded and two minutes later Panama did score. Poor defending at a free-kick allowed substitute Ricardo Avila's free-kick to be swept past Pickford by another sub, Felipe Baloy. It was the only black spot on an incredible performance by England, annoying that it was, but at least the Panamanians in the crowd showed their uncontrolled joy at their first ever goal in the World Cup finals. Credit to Panama who never gave up, and kept going until the end, but England just had far too much for them on this incredible day.

It was understandable that the heat and the scoreline saw England take their foot off the pedal slightly but everyone of the players should be very proud of their performances. I thought Trippier, Lingard, Kane, Stones and especially Henderson had exceptional games. It was a fabulous all-round team performance, just what the Doctor ordered.
COME ON ENGLAND!


Source Notes
TheFA.com
BBC Sport
FIFA.com
Mike Payne - football historian and contributor
cg