Rank:

FIFA (7 June 2018)

21st


EFO ranking n/a


ELO rating

=48th

Colours:
Made by Ullsport - White round-collared jerseys with red collar/cuffs and side gradient graphic, white shorts with red side gradient graphic, white socks.
Capt:
Wahbi Khazri,


Ferjani Sassi

85th min.

Coach:
Nabil Maâloul, 55 (25 December 1962), appointed 27 April 2017.
Tunisia Lineup
22
Hassen, Mouez

, injured off




14th min.

(13:37)

23
105 days

5 March 1995


in Fréjus, France
G
Olympique Gymnaste Club Nice Côte d'Azur, France
4
0ᵍᵃ
11
Bronn, Dylan
22
364 days
19 June 1995
in Cannes, France
RB
KAA Gent, Belgium
6
0
2
Ben Youssef, Syam
29
79 days
31 March 1989
in Marseille, France
CD
Kasımpaşa SK, Turkey
44
1
4
Meriah, Yassine
24
351 days
2 July 1993
CD
CS Sfaxien
17
1
12
Maâloul, Ali
28
168 days
1 January 1990
LB
Al Ahly SC, Egypt
47
0
17
Skhiri, Ellyes
23
39 days

10 May 1995


in Lunel, France
RDM
Montpellier Hérault SC, France
6
0
13
Sassi, Ferjani
26
92 days
18 March 1992
LDM
Al-Nassr FC, Saudi Arabia
40
4
56th penalty against scored

(84th overall)

8
Ben Youssef, Fakhreddine
26
362 days
21 June 1991
RAM
Al-Ettifaq FC, Saudi Arabia
35
4
10
Khazri, Wahbi, off 85th min.
27
130 days

8 February 1991


in Ajaccio, France
AM
Sunderland AFC, England
36
12
9
Badri, Anice
27
304 days
18 August 1990


in Lyon, France

LAM
ES de Tunis
8
2
23
Sliti, Naïm, off 74th min.
25
326 days
27 July 1992
in Marseille, France
CF
Lille Olympique SC, France
18
3
Tunisia Substitutes

scoreline:

Tunisia 0 England 1

1
Ben Mustapha, Farouk, on 15th min.

(14:54)

for Hassen
28
352 days
1 July 1989
G
Al-Shabab FC, Saudi Arabia
16
0

scoreline:

Tunisia 1 England 1

14
Ben Amor, Mohammed Amine, on 74th min

. (73:02)

for Sliti
26
168 days
1 January 1992
M
Étoile Sportive du Sahel
27
1
19
Khalifa, Saber, on 85th min.

(84:45)

for Khazri
31
247 days
14 October 1986
F
Club Africain
44
7

result:

Tunisia 1 England 2

unused substitutes:
3-Yohan Ben Alouane, 5-Oussema Haddadi, 6-Rami Bedoui, 7-

Saíf

-Eddine Khaoui, 15-Ahmed Khalil, 16-Aymen Mathlouthi, 18-Bassem Srarfi, 20-Ghailene Chaalali, 21-Hamdi Nagguez.
4-2-3-1
Hassen (Ben Mustapha) -
Bronn, S.Ben Youssef, Meriah, Maâloul -
Skhiri, Sassi -
F.Ben Youssef, Khazri (Khalifa), Badri -
Sliti (Ben Amor)

Averages

(Starting XI)

:

Age
26 years 10 days
Appearances/Goals

23.7

2.4
Rank:

FIFA (7 June 2018) =12th
EFO ranking Group 3
ELO rating 7th
Colours:
The Nike 2018 away shirt - Red v-necked jerseys with a shadowed St. George's flag, red shorts, red socks.
Capt:
Harry Kane ⁸


sixth, W 4 - D 1 - L 1 - F 10 - A 7.

Manager:
Gareth Southgate, 47 (3 September 1970), appointed caretaker manager on 27 September 2016, appointed as permanent manager on 30 November 2016.


nineteenth match, W 11 - D 6 - L 2 - F 29 - A 12.

youngest WCF captain
England Lineup
1
Pickford, Jordan L.
24
103 days
7 March 1994
G
Everton FC
4
2ᵍᵃ

33rd different keeper to concede a penalty

youngest ever WCF goalkeeper

2
Walker, Kyle A.

28


21 days
28 May 1990
RD
Manchester City FC

36

0

34th min. after his flailing elbow hit Fakhreddine Ben Youssef in the face.

P

ENALTY

6

Maguire, J. Harry

25


105 days
5 March 1993
CD
Leicester City FC
6
0
5
Stones, John
24
21 days
28 May 1994
LD
Manchester City FC
27
0
12
Trippier, Kieran J.

27


272 days
19 September 1990
RWB
Tottenham Hotspur FC
8
0

7

Lingard, Jesse E., off 90th+3rd min.

25


185 days
15 December 1992
RAM
Manchester United FC
13
1
8
Henderson, Jordan B.
28
1 dy
17 June 1990
CM
Liverpool FC
40
0

the 81st player to reach the 40-app milestone

20

Alli, Bamidele J., off 80th min.

22


68 days
11 April 1996
LAM
Tottenham Hotspur FC
26
2
18
Young, Ashley

S.

32


344 days
9 July 1985
LWB
Manchester United FC
35
7
9

Kane, Harry E.

24


325 days
28 July 1993
RF
Tottenham Hotspur FC
25
15
10
Sterling, Raheem S., off 68th min.

23


192 days
8 December 1994
in Kingston, Jamaica
LF
Manchester City FC
39
2

England

Substitutes

scoreline:

Tunisia 1 England 1
19
Rashford, Marcus, on 68th min.

(67:49)

for Sterling

20


230 days
31 October 1997
LF
Manchester United FC
20
8
3
12

the 180th player to reach the 20-app milestone

21
Loftus-Cheek, Ruben I., on 80th min

.

(79:20)

for Alli
22
146 days
23 January 1996
LAM
Chelsea FC
5
3
0
2

scoreline:

Tunisia 1 England 1

4
Dier, Eric J.E., on 90th

+3rd

min.

(92:18)

for Lingard

24


154 days
15 January 1994
RM
Tottenham Hotspur FC
27
22
3
5

result:

Tunisia 1 England 2
unused substitutes:
3-Danny Rose, 11-Jamie Vardy, 13-Jack Butland, 14-Danny Welbeck, 15-Gary Cahill, 16-Phil Jones, 17-Fabian Delph, 22-Trent Alexander-Arnold, 23-Nick Pope.
team notes:
Dele Alli had struggled with an injury during the first half, so much so, that Fabian Delph was readied to replace him in the 38th min.
Manager Gareth Southgate played against Tunisia in the opening 1998 World Cup Finals group match victory.
3-5-2
Pickford -
Walker, Maguire, Stones -
Trippier, Lingard (Dier), Henderson, Alli (Loftus-Cheek), Young -
Kane, Sterling (Rashford).

Averages

(Starting XI)

:

Age
26 years 35 days
Appearances/Goals

23.6

2.3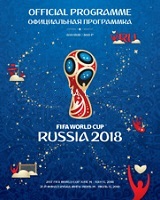 So after all the waiting and the build-up, now was the time to get down to the serious business, and as is usual in a World Cup tournament, the England fans had to endure every emotion before finally gaining their just rewards. Years ago, we would have beaten teams like Tunisia by a cricket score, but in modern football, with expert coaches plying their trade worldwide, it is a whole new ballgame. England were made to work very hard by the well-organised North African side, but in the end, thanks to our talisman, we won through.

Early on, it did seem that a cricket score was on as England's players showed all the pent up eagerness to start their campaign, and they were straight on to the front foot. As early as the third minute, how Jesse Lingard didn't score I will never know. Kieran Trippier's cross from the right was blocked but the ball ran to Lingard who just had to score. That he didn't was because of Mouez Hassen's left boot as the goalkeeper dived the wrong way, stuck out his foot and somehow deflected the ball wide for an amazing save. Immediately Raheem Sterling looked to tap in Lingard's cross from the left. Not only did Sterling miss badly, but Lingard was caught just offside anyway!

Tunisian players were going down all over the pitch with the goalkeeper and Fakhreddine Ben Youssef both needing treatment, or a breather perhaps from England's whirlwind start. Both teams showed little signs of nerves but England gradually warmed to the task and they put together some lovely football. Harry Kane saw a shot deflected for a corner and when Ashley Young's cross came in there was John Stones to power in a fine header. Once again Hassen made a fabulous save, but this time the ball dropped to the England skipper and Kane does not need any encouragement to score from that sort of chance. He side-footed home and the joy amongst the England players was there for all to see.

The goalkeeper's injury was obviously serious because he then had to go off to be replaced by Farouk Ben Mustapha. The replacement goalkeeper was soon in the action when another fine England attack ended with a superb low drive from Jordan Henderson. Kyle Walker put through a superb pass to the ever-willing Trippier and although his cross was cleared it fell to the on-rushing Henderson. Ben Mustapha did well to get his body behind the shot. After a couple of half-hearted breakaway efforts from Tunisia England came close again.

This time Young put in another excellent cross and there was Lingard again to hit a volley. Unfortunately he didn't connect properly and the ball bounced over the bar. Lingard could have had a hat-trick at this stage and England could have been three or four goals up. On 31 minutes Harry Maguire, who had shaken off his nervous start, put in a header which brought another save out of the keeper. Were England to rue all these missed chances? Well, two minutes later the unthinkable happened. A Tunisian cross came over from the right, an easy ball for Walker to deal with, but as he spread his arms to shepherd the ball away from danger Ben Youssef made a meal of the contact, went down screaming and the referee bought the deception, penalty! It was to be one of many dubious decisions by the Columbian referee, but it gave Tunisia a lifeline. Ferjani Sassi took the kick and hit his spot-kick just wide of the diving Jordan Pickford. It was all so frustrating and so undeserved from an England perspective.

The Three Lions hit back immediately though and, not for the first time on the night, Sterling's control let him down just when a promising move was put together. To make matters worse, before half-time Kane was manhandled to the ground for a blatant penalty, as was Lingard, all ignored by the referee and not referred to the VAR system, which surely would have given England a penalty. It was so blatant and right under the ref's nose. Meanwhile the frustration continued for England as Lingard latched on to another Maguire header only to see his shot again deflected over. Then, just before the break, Lingard did brilliantly to latch on to a through pass, beat the keeper, and then see his shot roll agonisingly slowly against a post and away for a goal-kick. Talk about frustrating. On another day England could and should have been out of sight, but 1-1 it was, so more work to do after the break.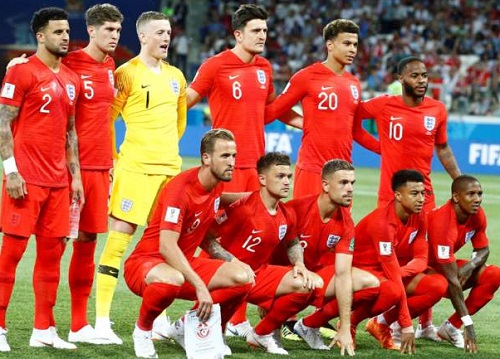 The recent pattern of England games to us regular watchers has been a good first-half, but not so good after the interval. And it was the same against Tunisia as the England opponents re-organised, matched England's formation, and opened with some clever possession football. For a spell nothing went right for England as their earlier zest had disappeared. To be fair it was England who still created the chances, and looked the more likely, but as the game wore on, some of the old doubts began to creep in. Sterling again lost control from a good position and then Kane was once again thrown to the ground at a corner. The referee got so much wrong in this game but to England's credit they just carried on and tried to build more attacks searching for those chances.

Things began to pick up again after Gareth Southgate brought on Marcus Rashford for the ineffective Sterling with just over 20 minutes left. Immediately the young Manchester United player ran at the defenders and Tunisia were beginning to tire too. But as we approached the 70 minute mark England seemed to be running out of ideas. Young hit a free-kick over after Deli Alli was fouled, and then Southgate brought on Reuben Loftus-Cheek. He again livened England up and made a couple of delightful turns and runs. The 90 minutes were up and the board signalled four extra to be added. England won another corner, and for once, they had caused problems with all their set pieces. This one was a bit special though.

Trippier sent over the cross, Maguire rose majestically, and his header found Kane, who had escaped his markers to patrol the far post. The ace goalscorer did his country proud by steering a wonderful header past the keeper at his near post. England and their fans were ecstatic as Kane had given them the win their overall performance had thoroughly deserved. In actual fact, Kane had a quiet match by his standards, and was only really prominent twice. Goal, and Goal, that's Harry Kane for you.

My man of the match? I thought Harry Maguire was outstanding, but there were eleven very good footballers out there and they all chipped in with as good a team performance as we could wish for.
COME ON ENGLAND!