Rank:

FIFA (7 June 2018)

20th


EFO ranking Group 5


ELO rating

=9th to 5th

Colours:
Made by Nike - Black and navy chequered shirts (plain black reverse) with navy collar/cuffs, black shorts, red socks with black calf hoop.
Capt:
Luka Modrić
Coach:
Zlatko Dalić, 51 (26 October 1966), appointed 7 October 2017
thirteenth match, W 8 - D 3 - L 2 - F 21 - A 12.
Croatia Lineup
23
Subašić, Danijel
33
257 days
27 October 1984
GK
AS Monaco FC, France
43
0
2

Vrsaljko, Šime
26
182 days
10 January 1992
RB
Club Atlético de Madrid, Spain
40
0
21
Vida, Domagoj
29
73 days
29 April 1989
CD
Beşiktaş JK, Turkey
64
3
6
Lovren, Dejan
29
6 days
5 July 1989
in Zenica, Yugoslavia
CD
Liverpool FC, England
45
2
3
Strinić, Ivan, injured off 95th min.
30
359 days
17 July 1987
LB
AC Milan, Italy
48
0
18
Rebić, Ante, off 101st min.
24
293 days
21 September 1993
RM
Eintracht Frankfurt, Germany

21

2

96th min. after he deliberately fouled the sprinting Danny Rose to prevent an attack.
7
Rakitić, Ivan
30
123 days
10 March 1988
in Rheinfelden, Switzerland
RCM
FC Barcelona, Spain
98
15
4

Perišić, Ivan
29
159 days
2 February 1989
LM
FC Internazionale Milano, Italy
72
20
11
Brozović, Marcelo
25
237 days
16 November 1992
LCM
FC Internazionale Milano, Italy
40
6
10
Modrić, Luka, off 119th min.
32
305 days
9 September 1985
AM
Real Madrid CF, Spain
112
14
17

Mandžukić, Mario, injured off 115th min.
32
51 days
21 May 1986
CF
Juventus FC, Italy

88

32

48th min. after he punched the ball away when the referee awarded a free-kick.
Croatia Substitutes

scoreline:

Croatia 1 England 1

22
Pivarić, Josip, on 95th min.

(94:15)

for Strinić
29
162 days
30 January 1989
LB
FC Dynamo Kyiv, Ukraine
23
0
9
Kramarić, Andrej, on 101st min.

(100:53) f

or Rebić
27
22 days
19 June 1991
RM
TSv 1899 Hoffenheim, Germany
37
10

scoreline:

Croatia 2 England 1

5
Ćorluka, Vedran, on 115th min.

(114:51)

for Mandžukić
32
156 days
5 February 1986
in Derventa, Yugoslavia
CD
Lokomotiv Moscow, Russia
103
4

scoreline:

Croatia 2 England 1

AET sub

19
Badelj, Milan, on 119th min

(118:03)

for Modrić
29
136 days
25 February 1989
M
unattached
41
2

result:

Croatia 2 England 1

unused substitutes:
1-Dominik Livaković, 8-Mateo Kovačić, 12-Lovre Kalinić, 13-Tin Jedvaj, 14-Filip Bradarić, 15-Duje Ćaleta-Car, 20-Marko Pjaca.
4-5-1
Subašić -
Vrsaljko, Lovren, Vida, Strinić (Pivarić) -
Rebić (Kramarić), Rakitić, Modrić (Badelj), Brozović, Perišić -
Mandžukić (Ćorluka)

Averages

(Starting XI)

:

Age
29 years 188 days
Appearances/Goals

61.0

8.4

oldest opposing XI in 2017-18
Rank:

FIFA (7 June 2018) =12th
EFO ranking Group 3
ELO rating 5th to 7th
Colours:
The Nike 2018 home shirt

-

White v-necked jerseys

with red tri

m on collar, white shorts, white socks.
Capt:
Harry Kane ¹²


10th, W 6 - D 2 - L 2 - F 20 - A 11.

Manager:
Gareth Southgate, 47 (3 September 1970), appointed caretaker manager on 27 September 2016, appointed as permanent manager on 30 November 2016.


24th match, W 13 - D 7 - L 4 - F 39 - A 17.

England Lineup
1
Pickford, Jordan L.
24
126 days
7 March 1994
G
Everton FC
9
7ᵍᵃ
2
Walker, Kyle A., off 112th min.
28
44 days
28 May 1990
RD
Manchester City FC
40
0

54th min. after failing to get the throw-in, he held on to the ball, upsetting Perišić.

the 84th player to reach the 40-app milestone

6
Maguire, J. Harry
25
128 days
5 March 1993
CD
Leicester City FC
11
1
5
Stones, John
24
44 days
28 May 1994
LD
Manchester City FC
32
2
12
Trippier, Kieran J., injured off 116th min. (115:07)

N

OT

R

EPLACED

27
295 days

19 September 1990


RWB


Tottenham Hotspur FC
12
1

thirtieth direct free-kick scored by England

third England player to score in a World Cup semi-final

7

Lingard, Jesse E.
25
208 days
15 December 1992
RAM
Manchester United FC
17
2
8
Henderson, Jordan B., off 97th min.
28
24 days
17 June 1990
CM
Liverpool FC
44
0

20

Alli, Bamidele J.
22
91 days
11 April 1996
LAM
Tottenham Hotspur FC
29
3
18
Young, Ashley

S.

, off 91st min.
33
2 days
9 July 1985
LWB
Manchester United FC
39
7
final app

2007-18
9
Kane, Harry E.
24
348 days
28 July 1993
RF
Tottenham Hotspur FC
29
19
10
Sterling, Raheem S., off 74th min.
23
215 days
8 December 1994
in Kingston, Jamaica
LF
Manchester City FC
43
2

England

Substitutes

scoreline:

Croatia 1 England 1
19
Rashford, Marcus, on 74th

(73:09)

for Sterling
20
253 days
31 October 1997
LF
Manchester United FC
24
9
3
15
3
Rose, Daniel L. on 91st min. for Young
28
9 days
2 July 1990
LWB
Tottenham Hotspur FC
22
15
0
7
4
Dier, Eric J.E., on 97th min.

(96:39)

for Henderson
24
177 days
15 January 1994
CM
Tottenham Hotspur FC
31
23
3
8

scoreline:

Croatia 2 England 1

AET sub

11
Vardy, Jamie R., on 112th min.

(111:08)

for Walker
31
181 days
11 January 1987
RF
Leicester City FC
26
13
7
13
final app 2015-18

result:

Croatia 2 England 1
unused substitutes:
13-Jack Butland, 14-Danny Welbeck, 15-Gary Cahill, 16-Phil Jones, 17-Fabian Delph, 21-Ruben Loftus-Cheek, 22-Trent Alexander-Arnold, 23-Nick Pope.
team notes:
This is the first time since the 2004 European Championship Finals that England have remained unchanged for three matches in a row.
records:
Trippier's first ever goal was the third time England have scored from a direct free-kick in a World Cup Finals tournament. The first direct free-kick in two years. In doing so, England scored a record twelfth goal in a World Cup tournament (11 in 1966).
3-5-2
Pickford -
Walker (Vardy), Maguire, Stones -
Trippier, Lingard, Henderson (Dier), Alli, Young (Rose) -
Kane, Sterling (Rashford).

Averages

(Starting XI)

:

Age
26 years 40 days
Appearances/Goals

27.8

3.3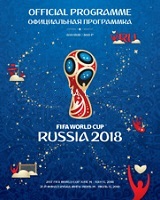 Alas, it wasn't to be. Football can be a very cruel game and in Moscow, England's wonderful run in this World Cup tournament came to an end in the cruellest of ways. Disappointed? Very. Proud? Very. Maybe, just maybe the England fans concentrated on the final just a little too much, forgetting that the dangerous Croatian side stood in the way, but who can blame them for that.

First of all we must congratulate Croatia for their incredible fitness, their will to win and the terrific World class players in their squad. In Luka Modrić they had the inspiration behind their victory and for all the 'what ifs' that the England fans will think about, they must remember too that we were up against a very good and, more importantly, a very experienced team.

The game started in a sensational way for England with a goal after just four minutes of play. Dele Alli was fouled by Modrić on the edge of the box and up stepped England's player of the tournament, Kieran Trippier, to curl in the most exquisite free-kick into the top corner. It was an amazing moment, but the thought went through my head immediately, have we scored too early? The first half was an end to end affair, but with England on the front foot for much of the time. When Jordan Pickford brilliantly caught the ball and in one movement fired one of his trademark clearances long and accurately towards Raheem Sterling, it seemed England would have another chance. But Croatia's defender, Domagoj Vida, who had a terrific game, just managed to beat Sterling to the ball.

Both defences looked understandably shaky at times, but England's positivity was really affecting the Croatians. You could especially see their fear when England won a couple of corners. On 14 minutes a good attack by England ended when Trippier's cross was blocked for a corner. The England players set up in their now familiar way and when Harry Maguire headed down, all it needed was a touch by somebody, anybody, and it would have been 2-0! As the game wore on it was obvious that whilst England were so much on top that second goal would be crucial.

Croatia were probing for gaps and on 19 minutes the dangerous Ivan Perisic fired a shot wide. Then, when Croatia threatened again it took a wonderful block by John Stones to rescue his team. The referee was very quick with the whistle at times, and once again we saw opposition players going down screaming in apparent agony after not even being touched by an England player. It is so frustrating to see the referees in this tournament fall for these antics so often. And then when Dejan Lovren took out Harry Kane with the most cynical of fouls the referee never produced what should have been a yellow card at least. It has to be said that Kane has taken some fearful stick on the pitch in these games, and in this match it definitely reduced his effectiveness. Sterling, too, suffered and Lovren was again the guilty party when he brought the Manchester City player down.

On the half-hour an amazing incident almost swung the match even more in England's favour. A lovely build up between Kane, Alli and Jesse Lingard ended with the latter putting Kane clear. Earlier in the tournament, Kane would have gobbled up the chance, but this time the goalkeeper blocked his first shot. The ball came back to the England talisman and inexplicably he shot against the post and watched as the ball squirmed away from danger off the keeper. As it happens the linesman's flag went up, for a reason that wasn't clear. Replays showed that offside was not an issue. That was to prove a crucial moment.

Croatia then went down the other end and after Stones had again cleared well, the ball fell to Anti Rebić, but his shot was straight at Pickford. Another dangerous attack by the Croatians was then stopped by Ashley Young's toe, as he poked the ball away from Rebić. Back at the other end, on 36 minutes, another fine chance for England. Alli cleverly delayed his pass to Lingard standing alone on the edge of the area. Lingard should have blasted the ball but instead tried to curl it around the goalkeeper. He missed the target completely and another wonderful chance was lost. In the cold light of day, England must think about how they must improve the taking of their chances when so much on top.

The first-half ended with half-chances at both ends, a nasty foul on Young by Rebić that went unpunished again, and a dangerous free-kick right on the half-time whistle that England cleared. It had been an open and breathless first 45 minutes and everyone was in need of a break, especially me!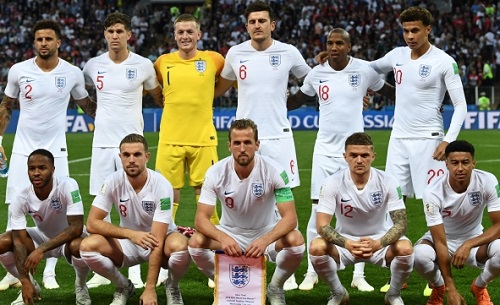 England had definitely been the better side in the opening half, but after the break things began to turn around. Croatia, with Modrić starting to take control of the midfield, were much more onto the front foot, and England were pushed further and further back. Too many England passes went backwards instead of forwards. Kyle Walker was booked for arguing after he had been fouled and Croatia were not penalised. England kept going, trying to re-establish some sort of composure and a good move between Kane, Sterling and Lingard ended with a shot deflected for a corner. After some good defending by England they then created another chance. The ball moved swiftly down the right and Trippier hit a wonderful first-time pass into the box. Kane threw himself at the ball to head what seemed a certain goal, only for Lovren to somehow toe-end the ball away.

The pressure then went back to the other end as Ivan Rakitić shot wide and the nerves were jangling as Croatia looked very threatening. Walker blocked a goalbound shot from Perisic with the aid of his privates, ouch! Then as England broke again Kane shot into the side-netting. Alas, poor defending then cost England their lead on 68 minutes. The ball found Sime Vrsaljko way out on the right wing. It was obvious straight away that the defenders didn't close him down at all. By the time Alli ambled towards him Vrsaljko had the time and space to centre. Walker moved to head clear but Perisic stretched out his foot to beat Walker to the ball and shoot past the helpless Pickford. It's strange, because if Perisic's challenge had been out of the area he would almost certainly have been penalised for foot up and dangerous play. But the goal stood and you sensed that Croatia were ready for the kill.

Five minutes later and a let-off for England. Perisic again had the chance and his shot across goal struck a post before being cleared after the rebound was hit straight at Pickford. Marcus Rashford came on for Sterling but at this point it was all Croatia who showed their qualities. Some of England's back-passes (too many of them) were almost suicidal as the composure had gone from their game. Lingard then hit a cross too hard and Jordan Henderson fired over as England tried to come back into it. In the 83rd minute a wonderful save by Pickford saved the day as Mario Mandzukic met a cross from the left, but the keeper was quickly out to block the shot. Kane then had a late chance to win it but his header went wide. The whistle went and extra-time was needed.

Danny Rose came on for Young, and Dier for Henderson, and Croatia made a substitution as well. In the 8th minute of added time a fine header by Stones almost restored the lead but Vrsaljko was in the right place to head off the line. Pickford blocked another effort from Mandzukic as the temperature rose and England were almost caught napping by a short corner. Then came the moment we all dreaded.

A cross from the left was cleared up in the air by Walker but the ball was nodded back across goal by Perisic and there was Mandzukic bursting between the static defenders to fire in. It was a heartbreaker.

England tried to push forward but were hampered by being down to ten men with Trippier off injured and Jamie Vardy already on as the third sub. Croatia, meanwhile, did everything in their power to waste time, understandable I suppose, but hugely frustrating for England and their fans. The referee added a measly three minutes when it should have been at least six, but to be honest that probably would have made no difference. As the final whistle sounded the joy of the Croatians was tempered by the utter despair and tears of the Englishmen.

It is very easy to be negative after a game like this, but if we had been told before the tournament that we would reach the semi-final then we would all have taken that surely? And one other thing, we were by far the fairest team in the competition, with none of the histrionics shown by all the other teams, something we should be very proud of. There was no doubt that the players did the country proud, okay they missed a golden opportunity to reach their second final, but when all the analysis has been completed it will be decided that we just weren't quite good enough on the day. Congratulations to Croatia, and we must prepare to go again in the needless third place play-off match against Belgium. It would be nice to win that game and end on a high.

COME ON ENGLAND!