Match Summary
Officials

from Netherlands

Sweden Squad

Type

England Squad

Referee (black)
Björn Kuipers
45 (28 March 1973), Oldenzaal, FIFA-listed 2006.
7
Goal Attempts
12
3
Attempts on Target
2
Assistant Referees
0
Hit Bar/Post
0
Sander van Roekel
Erwin Zeinstra
1
Corner Kicks Won
6
Fourth official
Antonio Mateu Lahoz
Spain

Reserve Assistant Referee - Paul Cebrian Devis, Spain; General coordinator - Russell Paul, South Africa; Match commissioner - Alim Arifov, Uzbekistan
2
Offside Calls Against
1
10
Fouls Conceded
7
43%
Possession
57%
Video Assistant Officials

Danny Desmond Makkelie


Netherlands



Assistant Video Assistant Referees - Bastian Dankert, Germany, Carlos Astroza, Chile and Felix Zwayer, Germany

Sweden Team
Rank:

FIFA (7 June 2018)

24th


EFO ranking Group 8


ELO rating

12th to 18th

Colours:
Made by Adidas - Yellow jerseys with blue/yellow collars and blue Adidas side trim, blue shorts with yellow Adidas side trim, yellow socks with blue Adidas trim.
Capt:
Andreas Granqvist
Coach:
Jan Olof Andersson, 55 (29 September 1962), appointed June 2016.
25th match, W12 - D 5 - L 8 - F 40 - A 21.
Sweden Lineup
1
Olsen, Robin P.
28
180 days
8 January 1990
G
FC København, Denmark
23
0
16
Krafth, Emil H.K., off 85th min.
23
339 days
2 August 1994
RB
Bologna FC 1909, Italy
15
0
3
Lindelöf, Victor J.N.
23
355 days
17 July 1994
CD
Manchester United FC, England
25
1
4
Granqvist, Andreas
33
82 days
16 April 1985
CD
Helsingborg Idrottsförening
77
8
6
Augustinsson, H.C. Ludwig
24
77 days
21 April 1994
LB
Sv Werder Bremen von 1899, Germany
20
1
7
Larsson, B.U. Sebastian
33
31 days
6 June 1985
RM
Allmänna Idrottsklubben

104

6

94th min. for a foul, after he tangled with Kane on the touchline, finally tripping him.
17
Claesson, Viktor J.A.
26
186 days
2 January 1992
CM
FC Krasnodar, Russia
27
3
8
Ekdal, Albin
28
344 days
28 July 1989
CM
Hamburger SV, Germany
39
0
10
Forsberg, Emil P., off 65th min.
26
257 days
23 October 1991
LM
RB Leipzig, Germany
41
7
20
Toivonen, Nils Ola, off 65th min.
32
4 days
3 July 1986
RF
Toulouse FC, France
64
14
9
Berg, B.E. Marcus
31
324 days
17 August 1986
LF
Al-Ain FC, UAE
62
18
Sweden Substitutes

scoreline:

Sweden 0 England 2

11
Guidetti, John A., on 65th min

(64:17)

for Toivonen
26
83 days
15 April 1992
F

Deportivo Alavés, Spain

22

1

87th min. for retaliation after he was tripped by Harry Maguire
5
Olsson, Martin T.W., on 65th min.

(64:22)

for Forsberg
30
51 days
17 May 1988
LB
Swansea City FC, England
45
5
18
Jansson, Pontus S.G., on 85th min.

(84:23)

for Krafth
27
144 days
13 February 1991
CD
Leeds United AFC, England
17
0

result:

Sweden 0 England 2

unused substitutes:
12-Karl-Johan Jónsson, 13-Gustav Svensson, 14-Filip Helander, 15-Oscar Hiljemark, 19-Marcus Rohdén, 21-Jimmy Durmaz, 22-Isaac Kiese Thelin, 23-Kristoffer Nordfeldt

.

4-4-2
Olsen -
Krafth (Jansson), Lindelöf, Granqvist, Augustinsson -
Larsson, Claesson, Ekdal, Forsberg (Olsson) -
Toivonen (Guidetti), Berg.

Averages

(Starting XI)

:

Age
28 years 167 days
Appearances/Goals

45.2

5.3

England Team
Rank:

FIFA (7 June 2018) =12th
EFO ranking Group 3
ELO rating 8th to 5th
Colours:
The Nike 2018 away shirt - Red v-necked jerseys with a shadowed St. George's flag, red shorts, red socks.
Capt:
Harry Kane ¹²


9th, W 6 - D 2 - L 1 - F 19 - A 9.

Manager:
Gareth Southgate, 47 (3 September 1970), appointed caretaker manager on 27 September 2016, appointed as permanent manager on 30 November 2016.


23rd match, W 13 - D 7 - L 3 - F 38 - A 15.

England Lineup
1
Pickford, Jordan L.
24
122 days
7 March 1994
G
Everton FC
8
5ᵍᵃ
2
Walker, Kyle A.
28
40 days
28 May 1990
RD
Manchester City FC
39
0
6

Maguire, J. Harry
25
124 days
5 March 1993
CD

Leicester City FC

10

1

87th min. for a foul after he tripped Guidetta as he reached for the ball.
5
Stones, John
24
40 days
28 May 1994
LD
Manchester City FC
31
2
12
Trippier, Kieran J.
27
291 days
19 September 1990
RWB
Tottenham Hotspur FC
11
0
7

Lingard, Jesse E.
25
204 days
15 December 1992
RAM
Manchester United FC
16
2
8
Henderson, Jordan B., off 85th min.
28
20 days
17 June 1990
CM
Liverpool FC
43
0
18

Young, Ashley

S.

33
363 days
9 July 1985
LWB
Manchester United FC
38
7

20

Alli, Bamidele J., off 77th min.
22
87 days
11 April 1996
LAM
Tottenham Hotspur FC
28
3
2nd youngest Englishman to score at WCF
9
Kane, Harry E.
24
344 days
28 July 1993
RF
Tottenham Hotspur FC
28
19
10
Sterling, Raheem S., off 90+1st min
23
211 days
8 December 1994
in Kingston, Jamaica
LF
Manchester City FC
42
2

England

Substitutes

scoreline:

Sweden 0 England 2
17
Delph, Fabian, on 77th min.

(76:04)

for Alli
28
228 days
21 November 1989
LAM
Manchester City FC
14
9
0
5
4

Dier, Eric J.E., on 85th min.

(84:07)

for Henderson

24
173 days

15 January 1994

CM


Tottenham Hotspur FC
30
23
3

7

the 118th player to reach the 30-app milestone

19
Rashford, Marcus, on 90

+1st

(90:38)

for Sterling
20
249 days
31 October 1997
LF
Manchester United FC
23
9
3
14

result:

Sweden 0 England 2
unused substitutes:
3-Danny Rose, 13-Jack Butland, 14-Danny Welbeck, 15-Gary Cahill, 16-Phil Jones, 21-Ruben Loftus-Cheek, 22-Trent Alexander-Arnold, 23-Nick Pope.
team notes:
This is the first England match, since Euro 2016, to feature an unchanged side from the previous match.
records:
Deli Alli's goal is England's eleventh, the most they have scored since 1966.
This was also England's 100th match on a neutral ground.
Manager Gareth Southgate played against Sweden in September 1998 and in November 2001, but only an unused sub in the World Cup Finals 2002 opening group match. His 57th and final appearance came as half-time substitute against Sweden in the March 2004 defeat.
3-5-2
Pickford -
Walker, Maguire, Stones -
Trippier, Lingard, Henderson (Dier), Alli (Delph), Young -
Kane, Sterling (Rashford).

Averages

(Starting XI)

:

Age
26 years 36 days
Appearances/Goals

26.8

3.1
Match Report by Mike Payne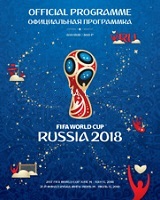 No fuss, no heartache, in fact just what the doctor ordered! That, in a nutshell, was the story of England's quarter-final match against the well organised, but ultimately outplayed Swedish side, and now England will play a World Cup semi-final for the first time since 1990 and only the third time in all. Deserved? Definitely. Without worry? Not quite, but overall it was as comprehensive as any England fan could have hoped for.

The start of the game was understandably nervy from both teams as they tried to feel each other out, looking for cracks, eyeing up the formations, and generally trying to settle into a rhythm. On six minutes Dele Alli robbed Emil Krafth but his pass that would have put Harry Kane in the clear was just overhit. There were quite a few passes that went astray, from both sides, in that opening ten minutes. Kyle Walker's cross was cut out by goalkeeper Robin Olsen, and it was a real cat and mouse battle in these early stages.

On 13 minutes, the first chance for the Swedes as Viktor Claesson was given too much room and was able to fire in a shot. Thankfully it went wide. A minute later and a promising England move only ended with a poor cross from Ashley Young and a foul by Harry Maguire. Sweden were looking to break quickly, which suited their formation, and England did not win the second balls too often for a while. But on 17 minutes there was a genuine chance for England. A quick break by Raheem Sterling put the Swedish defenders on red alert, but after a challenge came in the ball squirted free and Kane was just a whisker away with a shot past the post.

Over the next ten minutes England settled into that rhythm they sought and you could sense that the match was edging their way. A series of good attacks built up the pressure on Sweden and the body language of the Scandinavians showed signs of panic. On 28 minutes a fine England move ended with another cross from Young, which was hacked away desperately. A dangerous Kieran Trippier cross was cut out, and England won a corner after another good attack. England have become something of an expert as these set plays in the last month and when Young's corner came in Maguire rose majestically to power home a superb header! The goal was no less than England deserved, and the good thing was they then wanted to go for the jugular.

Jordan Henderson, eager to atone for his long-forgotten penalty miss against Colombia, shot over, and the Liverpool man was revelling in the midfield battle, working his socks off for the cause. So much hard work was being shown by the whole team and the pace of Sterling was causing Sweden many headaches. Twice he almost scored before the break as long passes found him clear. The first saw him crowded out but the second, superbly taking the fine pass of Henderson and trying to round the keeper. Olsen just got a hand to the ball and then Sterling was caught in two minds between a pass and a shot as he regained possession. His final effort was deflected for a corner. That would have been a great way to end the half and given the Manchester City star a goal he richly deserved in this game. But it wasn't to be although Gareth Southgate must have been delighted with how his team had handled the first-half.


England made an uncertain start to the second-half and two minutes into it Sweden so nearly equalised. A deep cross from the left was met by Marcus Berg's downward header. Jordan Pickford dived full length to his left to make a stunning save to clear the ball away. The timing of that save was crucial and it emphasised how England needed to settle again. This they did and on 54 minutes Sterling again came close with a good cross which was scrambled away. You could again sense that something was about to happen for England as first Jesse Lingard's shot was deflected for yet another corner, and then, on 58 minutes England finally scored that crucial second goal. Sterling laid the ball back to Lingard who hit a first-time centre to the far post. Alli did brilliantly to steal round the back, arriving late to head home a terrific goal. Needless to say the England players, management and fans went wild with delight.

England needed to see the game out from here but they needed Pickford to save them again when Claesson fired in a low shot after the ball was laid back. This time the goalkeeper dived to his right to make another fine save, with Henderson throwing himself at the ball to stop the rebound shot before England cleared the danger. Once again, not only was it a fine save but again it was at a crucial time. There were definite signs in the Swedish team that this was not to be their night and a few heads dropped.

A substitution was made by Sweden but it was England who so nearly scored again in the 65th minute. After another fabulous corner routine had Sweden in all sorts of bother the ball dropped for Maguire, but this time he blazed the ball over the bar. Alli then saw a good shot blocked before, on 72 minutes, Pickford made the third of his outstanding saves tipping over a close range strike by Berg. Three times the goalkeeper had been called upon at vital times and three times he responded with magnificent saves.

As the minutes ticked down the England fans were chanting deliriously as even though there were still ten minutes plus stoppage time to go, it was calmness personified, so much were they in control, a rare feeling during an England game. Lingard, still full of running broke well but just failed with his pass to Sterling, Fabian Delph came on for Alli and Trippier was tripped (been dying to write that!). Eric Dier came on for the magnificent Henderson, and before the end Marcus Rashford replaced Sterling. Although Sterling didn't score he posed Sweden all sorts of problems with his pace and hard work. Hope he is saving his goals for the next two games!

And that was it, as comfortable as it comes in the end, and it has to be said that all the England players contributed, with John Stones superb at the back with Walker and Maguire, Pickford outstanding, and all the players putting in incredible shifts for their teammates, the manager and the fans. Great night and now we face Croatia, incredibly, for a place in the World Cup Final!!
COME ON ENGLAND!


Source Notes
TheFA.com
BBC Sport

FIFA.com


Mike Payne - football historian and contributor
cg