Rank:

FIFA (7 June 2018)

3rd


EFO ranking Group 3


ELO rating

4th

Colours:
Made by Adidas - Yellow jerseys (multi-toned squared pinhoops) with black crew-neck collars and black/red Adidas trim on shoulders, black shorts, yellow socks with black/red Adidas trim.
Capt:
Eden Hazard
Coach:
Roberto Martínez Montoliu, 46 (13 July 1973, in Balaguer, Spain), appointed 3 August 2016.
23rd match, W 17 - D 4 - L 2 - F - A -
Belgium Lineup
1
Courtois, Thibaut N.M.
26
64 days
11 May 1992
GK
Chelsea FC, England
65
49ᵍᵃ
2
Alderwiereld, Tobias A.M.
29
134 days
2 March 1989
RD
Tottenham Hotspur FC, England
83
3
4
Kompany, Vincent J.M.
32
95 days
10 April 1986
CD
Manchester City FC, England
82
4
5
Vertonghen, Jan B.L.
31
81 days
24 April 1987
LD
Tottenham Hotspur FC, England
108
9
most apps
15
Meunier, Thomas
26
305 days
12 September 1991
RWB
Paris Saint-Germain FC, France
30
6
quickest ever WCF goal
17
Tielemens, Youri, off 78th min.
21
68 days
7 May 1997
RCM
AS Monaco FC, France
13
0
6
Witsel, Axel L.A.L.
29
183 days
12 January 1989
LCM

Tianjin Quanjian FC, China

96

9

93rd min. after he refused to retreat from a halfway line England free-kick.
22

Chadli, Nacer, injured off 37th min.

(36:30)

28
346 days
2 August 1989
LWB
West Bromwich Albion FC, England
50
6
7

De Bruyne, Kevin
27
16 days
28 June 1991
RF
Manchester City FC, England
68
15
9
Lukaku Bolingoli, Romelu M., off 60th min.
25
62 days
13 May 1993
CF
Manchester United FC, England
75
40
most gls
10

Hazard, Eden M.
27
188 days
7 January 1991
LF
Chelsea FC, England
92
25
Belgium Substitutes

scoreline:

Belgium 1 England 0

3
Vermaelen, Thomas, on 39th min.

(38:21)

for Chadli
32
242 days
14 November 1985
RD
FC Barcelona, Spain
69
1
14
Mertens, Dries, on 60th min. (59:57) for Lukaku
31
69 days
6 May 1987
CF
SSC Napoli, Italy
75
15
19
Dembélé, Moussa S.Y., on 78th min.

(77:45)

for Tielemans
30
363 days
16 July 1987
RCM
Tottenham Hotspur FC, England
80
5

result:

Belgium 2 England 0

unused substitutes:
8-Marouane Fellaini, 11-Yarrick Carrasco, 12-Simon Mignolet, 13-Koen Casteels, 16-Thorgan Hazard, 18-Adnan Januzaj, 20-Dedryck Boyata, 21-Michy Batshuayi, 23-Leander Dendoncker.
3-4-3
Courtois -
Alderweild, Kompany, Vertonghen -
Meunier, Tielemans (Dembélé), Witsel, Chadli (Vermaelen) -
De Bruyne, Lukaku (Mertens), E.Hazard

Averages

(Starting XI)

:

Age
27 years 275 days
Appearances/Goals

69.3

10.5
Rank:

FIFA (7 June 2018) =12th
EFO ranking Group 3
ELO rating 9th
Colours:
The Nike 2018 away uniform - Red v-necked jerseys with a shadowed St. George's flag, white shorts, red socks.
Capt:
Harry Kane ¹²


11th, W 6 - D 2 - L 3 - F 20 - A 13.

Manager:
Gareth Southgate, 47 (3 September 1970), appointed caretaker manager on 27 September 2016, appointed as permanent manager on 30 November 2016.


25th match, W 13 - D 7 - L 5 - F 39 - A 19.

England Lineup
1
Pickford, Jordan L.
24
129 days
7 March 1994
G
Everton FC
10
9ᵍᵃ

16

Jones, Philip A.
26
143 days
21 February 1992
RD
Manchester United FC
27
0
final app

2011-18
5
Stones, John
24
47 days
28 May 1994
CD

Manchester City FC

33

2

52nd min. for a foul, after he dragged back Eden Hazard on the halfway line.
6
Maguire, J. Harry
25
131 days
5 March 1993
LD
Leicester City FC

12

1

76th min. after he complained to the referee for failing to award England a free-kick.
12
Trippier, Kieran J.
27
298 days
19 September 1990
RWB
Tottenham Hotspur FC
13
1
21
Loftus-Cheek, Ruben I., off 84th min
22
172 days
23 January 1996
RM
Chelsea FC
8
0
4
Dier, Eric J.E.
24
180 days
15 January 1994
CM
Tottenham Hotspur FC
32
3

17

Delph, Fabian
28
235 days
21 November 1989
LM/


LWB

Manchester City FC
15
0
3
Rose, Daniel L., off half time
28
12 days
2 July 1990
LWB
Tottenham Hotspur FC
23
0
9
Kane, Harry E.
24
351 days
28 July 1993
RF
Tottenham Hotspur FC
30
19

the 119th player to reach the 30-app milestone

10
Sterling, Raheem S., off half time
23
218 days
8 December 1994
in Kingston, Jamaica
LF
Manchester City FC
44
2

England

Substitutes

scoreline:

Belgium 1 England 0
19
Rashford, Marcus, on half

time for Sterling
20
256 days
31 October 1997
LF
Manchester United FC
25
9
3
16
7
Lingard, Jesse E., on half

time for Rose
25
211 days
15 December 1992
RM
Manchester United FC
18
11

2

7

scoreline:

Belgium 2 England 0
20

Alli, Bamidele J., on 84th min.

(83:28)

for Loftus-Cheek

22
94 days

11 April 1996

LAM

Tottenham Hotspur FC
30
21
3

9

the 120th player to reach the 30-app milestone

result:

Belgium 2 England 0
unused substitutes:
2-Kyle Walker, 8-Jordan Henderson, 11-Jamie Vardy, 13-Jack Butland, 14-Danny Welbeck, 15-Gary Cahill, 18-Ashley Young, 22-Trent Alexander-Arnold, 23-Nick Pope.
records:
This is also England's 100th Finals match. W 39 - D 32 - L 29 - F 131 - A 99..... and their fiftieth competitive defeat (WC & EC only).
team notes:
Gareth Southgate becomes the first manager since Alf Ramsey to have managed England against Belgium twice, after a run of seven fixtures under seven different managers.
Manager Gareth Southgate played against Belgium in the October 1999 friendly victory. He had been a squad member in the pre-World Cup Finals warm-up match in May 1998.
3-5-2
Pickford -
Jones, Stones, Maguire -
Trippier, Loftus-Cheek (Alli), Dier, Delph, Rose (Lingard) -
Sterling (Rashford), Kane


notes: Lingard replaced Delph, as Delph replaced Rose, for the second-half

Averages

(Starting XI)

:

Age
25 years 176 days
Appearances/Goals

22.5

2.5

youngest ever WCFinals XI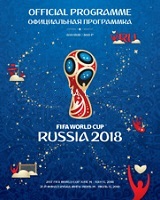 England made five changes for this match against Belgium, to see who would win the right for third place in the tournament. It is always a difficult match for any teams to contest, and perhaps they should consider doing what they do in Olympic boxing and present both beaten semi-finalists with a bronze medal? Anyway the match went ahead in St Petersburg and Belgium, with their first attack, scored.

It came on four minutes after England had made a promising start. Belgium, probably the best team on the breakaway in the tournament, swiftly broke down the left through Nacer Chadli, who outpaced Kieran Trippier, to run on to Romulu Lukaku's pass. He centred for Thomas Meunier to get ahead of the daydreaming Danny Rose to convert a simple tap-in goal. Very poor defending by England, but it was the sign of things to come. On 12 minutes Belgium nearly scored again after another very quick break. This time the ball fell to Kevin de Bruyne, and although his shot was deflected, Jordan Pickford managed to block the ball and it was cleared.

England tried to hit back and both Fabian Delph and Reuben Loftus-Cheek had efforts easily saved by Thibaut Courtois, but then, as play swung to the other end, de Bruyne threaded a pass through for Lukaku. Thankfully the big striker's control let him down and Pickford was able to smother the ball. England would have preferred it if Belgium's two world class stars, de Bruyne and Eden Hazard, had not turned on their form for this match, but unfortunately they both played superbly, giving England problems for the whole 90 minutes.

To be fair, England pushed forward at every opportunity and a good run into the box by the impressive Loftus-Cheek, won a corner. England, in their well-rehearsed way, made good use of their corners and this time Harry Maguire's header was saved by Courtois. On 24 minutes England had a golden chance to equalise and it fell to the one man you would want it to fall to, Harry Kane. A fine long pass forward by Eric Dier, found Raheem Sterling, who laid the ball into the path of Kane. The striker didn't quite connect with his shot though and the ball flew wide. It needed to be on target at least, and that was very disappointing.

Sterling was often caught in possession by the determined Belgium defenders, and when the Belgians broke away, boy, did they break quickly. From one such incident only a good block by Maguire stopped Youri Tielemens shot. There were so many times during this game where an England attack ended with a Belgian attempt at our goal, so swift was the movement of this talented team. Belgium also nullified the England wing-backs as both Trippier and Rose were ineffective going forward. Sterling was often too deep leaving Kane with a thankless task up front on his own. At the back John Stones was having another excellent game and he kept Lukaku quiet again following another breakaway. The first half had been a difficult one for England as Belgium seemed to want the third place finish a little more. They will be the same as England in many ways, as they too will regret losing their semi-final, especially as they were one of, if not the best, side in the competition.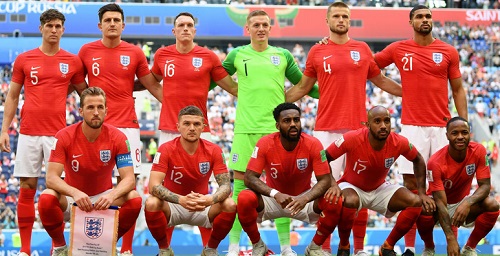 The only hope was that England had played poorly in this first half, which was the opposite to their other games, where the second half was worse. The hope was that this will be the other way round. Sure enough England began the second half much more on the front foot. By bringing on Jesse Lingard and Marcus Rashford for Rose and Sterling, Gareth Southgate livened up the forward options. On 51 minutes England went close when Trippier's cross needed a clearance by Jan Vertonghen and two minutes later, after Stones had been booked for a foul on Hazard, it was England's turn to break quickly, but Trippier's cross was again cut out. On 54 minutes a quick throw let Lingard in on goal but his shot-cum-cross missed the far post and missed Kane's lunging foot. Once again England could not make this better spell tell with a goal, something they need to work on.

Meanwhile, de Bruyne was still running things, and another fine pass found Lukaku only for the striker's control to let him down again. England were still battling away though, and there was a case for a penalty when substitute Thomas Vermaelen jumped into the back of Rashford to flatten him. Dire then shot at goal from longer range, easily saved by Courtois, and then a minute later England had their clearest chance to date. A fine move sent Dire clear on goal and as Courtois came out Dire dinked the ball over him only for his Tottenham teammate Tobias Alderweireld to race back and clear off the goalline. It was another golden chance that England missed and it was to prove costly. Trippier saw a free-kick cleared and then Lingard's ball in was headed wide by Dier, the third chance the Spurs player had missed. The pressure on Belgium was building though and after Rashford was fouled Maguire headed wide from the free-kick.

All the time England were attacking they had to be aware of the counter-attack from Belgium. One break saw three against two but another substitute, Dries Mertens shot wide from the chance. In the 80th minute Belgium almost scored the goal of the tournament. A wonderful break and some superb one-touch passes went from an England attack to the other end in seconds. The ball was teed up for Meunier to fire in a shot but Pickford saved the day with an excellent save. You had to admire the build up to that one though.

With ten minutes left, and England throwing everything forward, the inevitable happened. Another fantastic breakaway led by de Bruyne, saw him pass to Hazard, catching Phil Jones on his heels. Hazard was through and calmly slotted the ball past the helpless Pickford. Talk about a lesson in the simplicity of scoring a goal. However, that showed those two Belgian stars at their absolute best.

Dele Alli came on for Loftus-Cheek, but that was a killer goal, and only a fine tackle by the impressive Stones saved another chance for Belgium. The match ended with Belgium in control and thoroughly deserving their win. It was a better showing by England in the second half, but the worrying thing was they never really looked like scoring, whereas Belgium looked likely every time they went forward.

It was a tough end to what had been, overall, a good and enjoyable tournament for England, but there are so many things the team can still work on, and under Southgate, surely, they can only get better. They produced some memorable moments in the competition, but all the talk of the players being 'heroes' was a little exaggerated, as let's face it, we played seven games and lost three of them! There was lots to be proud of though, and much to build on. Only time will tell where the team goes next. The players would have learned so much from this World Cup and I'm sure it is exciting times ahead, let's hope so.