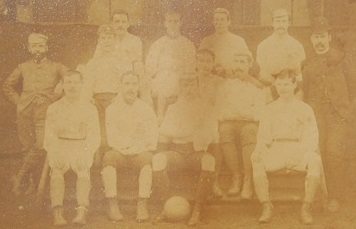 The annual meeting of the representatives of England and Wales at Crewe was favoured with a mildness of temperature unusual for this season of the year, and the ground of the Alexandra Football Club, it is needless to say, was in splendid condition. There was present a large crowd, and the teams were strictly in accordance with the revised list published two or three days ago. Doughty kicked off in behalf of Wales. After 16 minutes of fairly even play, Dewhurst scored for England, Lindley having just previously struck the bar. The ball had no sooner been restarted than the Welshmen, nettled by their reverse, became aggressive, and barely a minute had elapsed before Moon injudiciously left the goal open to the attack of Doughty, who equalised amidst loud and protracted cheering. Soon after the kick off from the centre, the Welshmen assumed an aggressive attitude, during which a couple of corners were gained.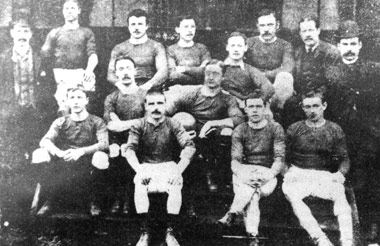 The Englishmen now had a turn, and corner kicks fell to them without avail. Shortly before ends were changed, Mills-Roberts most brilliantly saved a shot from Goodall, the Welshmen, whilst prostrated, diverting the ball from its course. Score at half-time 1 goal each. Lindley restarted for England, whereupon Hodgetts ran brilliantly up the left, and centred only to find Davies in the way, while such goal keeping as that exhibited by Mills-Roberts has not been seen for many a long day. A couple of corners again fell to England, but nothing came of them, and although the Welshmen were pressed, the defence of their backs were superb, Davies being especially brilliant. Again Hodgetts ran up on the left, and 25 minutes from the re-start Dewhurst succeeded in giving England the lead. The Whites were now decidedly having the best of play, for six minutes later Woodhall scored with a clinking shot. Later on Lindley scored, and just on the call of time Dewhurst, from a pass by Woodhall, scored, England winning by 5 goals to 1 goal.

Renton thrashed Cambuslang, 6-1, at Hampden Park, to record the biggest ever victory in a Scottish Cup Final.
It was on 3 February 1888 that two Americans, Thomas Callan and Michael Harkins were sentenced to 15 years in prison for possession of dynamite at a house in London.