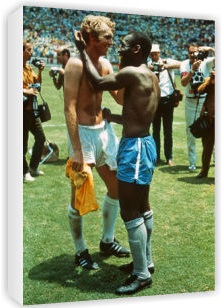 Bobby Moore -
Immaculate footballer. Imperial defender. Immortal hero of 1966. First Englishman to raise the World Cup aloft. Favourite son of London's East End. Finest legend of West Ham United. National treasure. Master of Wembley. Lord of the game. Captain extraordinary. Gentleman for all time.
- tribute on Bobby's Wembley statue
Congratulations to the England Women Team on Third Place!
contact us

Best viewed using


Coming up in September:




San Marino vs. England

Wayne Rooney...
100th start....49th goal?
&
England vs. Switzerland

England's 125th European Championship match and 200th qualification match overall
We are currently working on the biographies of the individual players and have found huge discrepancies... these will be posted in due course...
So far we have found the correct following players:- Jack Alderson, Charlie Athersmith, Sam Austin, Billy Balmer, Percy Barton (almost!), Johnny Berry, Fred Blackburn, Tommy Boyle, Teddy Brayshaw, Tom Brindle, Jack Carr, Colclough (It IS Albert Horace!), the Jack Cox's, Albert Fletcher, Jack Hillman, Harry Lilley, Harry Linacre, Alf Milton, George Molyneux, Bob Roberts, John Sands and Bernard Wilkinson (he's a Pickles). These are contrary to the popular media sites and publications.
We are confident in our findings and will continue to find the True Story of the National Football Team...
Please feel free to contribute...